I shouldn't have to remind you how popular Facebook is and that you should already be using this site for marketing your restaurant or bar, but if you do not yet have a free Fanpage for your business, stop what you are doing and go sign up now on Facebook to get one.
So, for all you food and drink places that need help for engaging your restaurant fans on Facebook, here are 6 quick tips to work into your daily or weekly marketing schedule.
1) Respond to Messages and Comments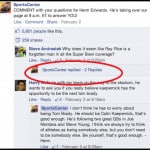 Social media can be a daunting and time consuming task.  But by taking just a few minutes of your day to respond to reviews, comments, or questions on Facebook, you help build trust within your community and improve your restaurant's brand.  Even answering with just a simple "thanks for the kind words!" to positive comments doesn't take long at all, and it shows other fans that you do in fact read what people post on your page, encouraging more interaction in the future.  Don't be afraid to respond to negative comments either.  Just keep a calm tone, stay rational, offer an apology and maybe a way to make it right. You can easily win back the trust of anyone who might have had a bad experience and turn their objections into affections.  By staying engaged regularly, other fans will see that you take all feedback seriously, and are highly engaged with your audience.
2) Share any Media Exposure or Press Releases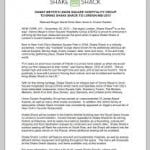 Was your place recently featured in the local paper? Or perhaps there was a special feature of your restaurant on the local news? Media exposure is fantastic for your business and your customers and community want to hear about it.  Every time you get a press or media mention, or gain exposure on a popular network, blog or social platform, you should always share the good news with your Facebook fans.  Doing so will not only improve the exposure you received from such sources, but will give a boost to your brand's credibility among your customers and page followers.  Besides, positive content like this tends to get shared more often, propelling more exposure for you.
3) Post Educational Content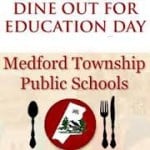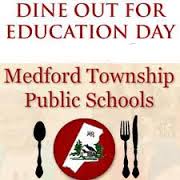 Not everything you post on Facebook has to be some type of sales pitch.  I suggest you post some educational content related to your industry from time to time. Doing so, will boost community interaction and garner more visibility for your future posts. If you repeatedly just post your daily specials and only "sell" to your audience, your page followers begin to lose interest and may tune out from actually reading your content by scrolling right past your posts. That's the "scroll of death". If you alternate the type of posts and keep things interesting with different content on a regular basis, you can expect your followers to stay more engaged and stay tuned in to future posts.
4) Show Pictures of Your Staff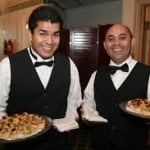 Part of what connects more fans with your restaurant is your friendly staff.  People are always looking for a personal connection with their server, host, or even the cooks. You can easily bring your staff to life by sharing simple stories about them whenever you can.  Using a tried and true post like "Happy birthday to ____" not only shows that your restaurant cares about your employees, it certainly brings a sense of reality and family to your online presence.  Just make sure to get your employees consent to mention them on Facebook ahead of time. You  never want to invade someone's privacy, so post responsibly.
5) Limit a Free or Discount Offer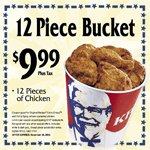 All restaurants typically offer some type of discount, coupon or promotion through Facebook, but you never want to over do it.  If all you do is post coupons, you start to lose some of your loyal fans by turning them into deal-hunters, meaning they will only visit your establishment if a discount is available.  You don't want your Facebook fans to expect coupons all the time, as they will become less likely to pay full price for anything in the future. Scarcity is key. A good rule of thumb is to only post a coupon once a week, as anything more often will devalue your menu items and that's not good for business.
6) Share Humor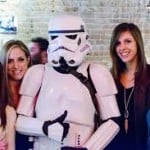 We all love to laugh. It brightens our day and makes us feel good. Posting family-friendly humor to your Facebook page will no doubt have the most engagement from your followers. Funny pictures, a cute joke, even sharing a popular video will keep your content fresh and much more interesting to your fans. It can even go viral which would be excellent exposure for your business. Staying up to date with the latest trends and entertainment shows that you are human and have a fun side to your business.
Want some more ideas?
Take a look at 13 additional activities you can add to your marketing arsenal to improve your engagement and brand in 6 months or less.

There are plenty of different social sites online that you should be marketing to for foodie fans. I suggest you focus on just the top few platforms for now, then build your brand's online reputation as time goes on. When your revenues start to increase, your marketing budget will get bigger and then you can consider hiring a full-time marketing manager to handle all your social engagement.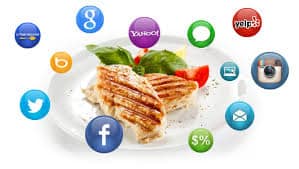 If you want to take your page engagement one step further, you can follow the tips in this video for engaging other pages for some reciprocity action:
This video shows you how to Facebook (verb) as a Page: How to login as a Page Viewing your notifications Viewing your most recent fans Viewing a summary of y…
Share the love…
What ways are you engaging with the downriver community on Facebook? If you have more ideas or suggestions for Facebook marketing for restaurants, please share your comments and suggestions below. I am sure other business owners would love to hear what you are doing.

If you don't have the time or staff to handle the marketing needs yourself, why not hire Splattered Paint Marketing, a downriver marketing agency that can turn your marketing strategy on full blast.

Join our weekly newsletter
so you won't miss a bite…
[mailpoet_form id="1″]