Boston Market invites fans to bring home something for everyone.
With the introduction of the new customizable Two Meat Family Meal Combo by Boston Market, you now have another choice for a great takeout family meal deal.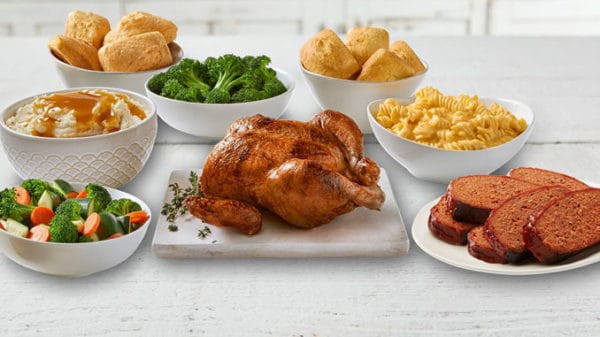 First off, we know the Boston Market in Woodhaven is closed, but we still have another downriver, located in Allen Park. so you can still get that delicious cornbread.
The new Two Meat Family Meal Combo features your choice of any two signature Boston Market proteins – including rotisserie chicken, turkey or meatloaf – plus your choice of four large sides and eight cornbread mini loaves.
While prices may vary by location, my nearest Boston Market charges $38.99 for a Two Meat Family Meal Combo.
Additionally, participating locations are also offering free delivery on any online or app order of $20 or more. I would suggest checking with your local Boston Market to confirm participation as free delivery is not available from third-party delivery partners.
Visit Boston Market online for the full menu and to learn about the rotisserie rewards program. You can also follow them on social media for more new and offers.
Source: This post appeared first on Chew Boom.