After Gov. Whitmer repeats an order to shut down indoor dining at restaurants for a second time this year for 3 weeks, the owner of one eatery has had enough.
We all know how hard this pandemic has been on local businesses. In particular, inside dining restrictions for restaurants has been a major negative impact on the businesses financial stability and survival, forcing places to result to carryout and delivery only, unless they have outdoor seating.
The latest but temporary indoor dining closure by the Michigan Governor has pushed the owner of Truago in Trenton to lash out politically.
A large inflatable Grinch in front of Truago with a sign saying "Gretch the Grinch" speaks volumes.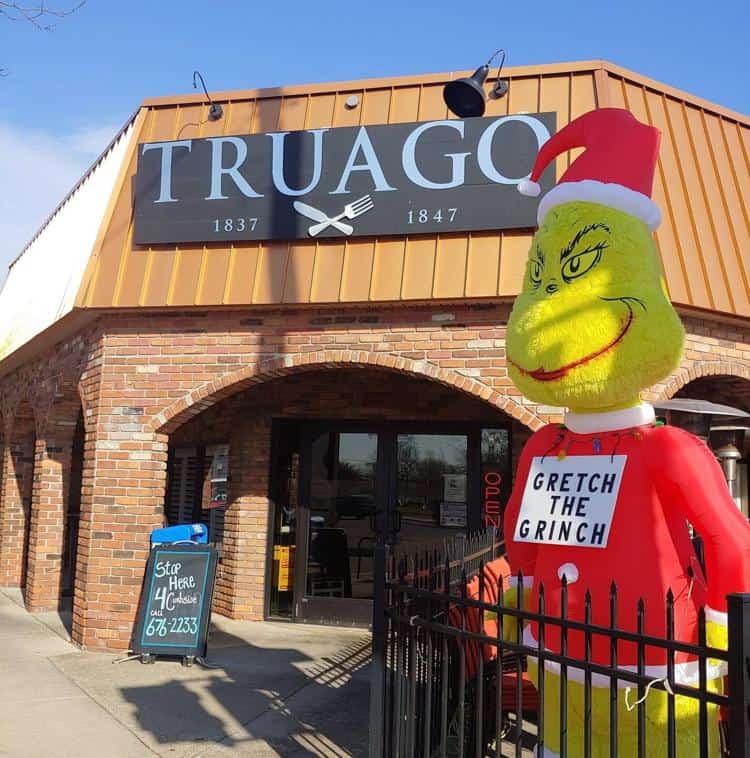 This has started a political firestorm and heated debate on social media, clearly dividing its customer base, for better or worse. Some are in support of the display, others have now refused to eat here ever again.
We'd like to know if you agree with the owner's sentiment or have your own choice words to share about this political display in front of the downtown Trenton restaurant.
Drop your comments below and let us know how you feel. You could also express your support or disdain for the restaurant by leaving a review on their listing of our directory here.
You can read the full story here from the News Herald…