Arby's Menu Updated with 3 New Fresh Wraps.
Interested in a sandwich wrap instead of the usual burger?
Well, if you've been searching for a new meal to try, Arby's brings you three new additions.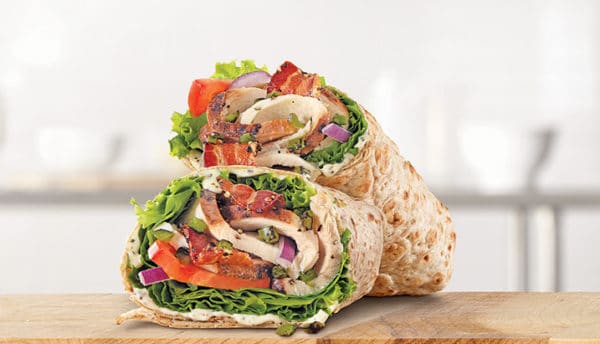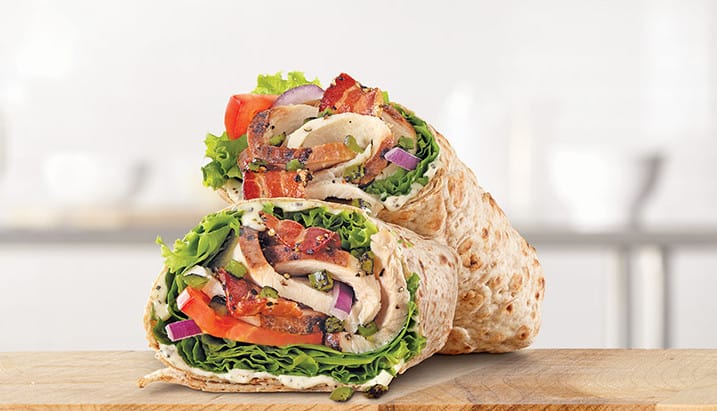 If you have been craving something different for lunch or dinner that will be healthier than the normal fast food, take a look at Arby's latest menu additions.
Arby's now features the new Fresh Wraps.
The new Market Fresh Wraps are available at participating locations nationwide and there are three of these:
⇒  The Creamy Mediterranean Chicken Wrap
⇒  The Chicken Club Wrap
⇒  Jalapeno Bacon Ranch Chicken Wrap
All three are chicken, but their other ingredients are what makes them perfect for standing out to each taste bud's needs.
For the typical wrap you could purchase the Chicken Club Wrap if you don't want to venture out to new flavors.
Want to pump up the flavor a bit? Then grab one of the new Creamy Mediterranean wraps.
Finally, for those who love spicy, try the Jalapeno Bacon Ranch Chicken Wrap. It's a mouth full, literally and figuratively!
  More on Arby's:  Arby's Welcomes Back Kings Hawaiian Sandwiches 
To get a wrap as part of a meal, it'll cost you about $9.39, depending on the average combo price. Of course, you could purchase just the wrap which is priced around $6.09 for the Chicken and Jalapeno, but $5.89 for the other two wraps.
Downriver has plenty of Arby's restaurants so find your favorite location and try one of the new wrap sandwiches today and tell us what you think.
You can find more details about Arby's Fresh Wraps from their website or follow them on social.
Source:  This news appeared first on Guilty Eats.