Arby's offers a new take on the classic fish sandwich with the introduction of the new Beer Battered Fish Sandwich.
Arby's new Beer Battered Fish Sandwich consists of a crispy, beer-battered cod fillet paired with shredded lettuce, tomatoes, pickle slices, and tartar sauce, all sandwiched between a toasted brioche bun.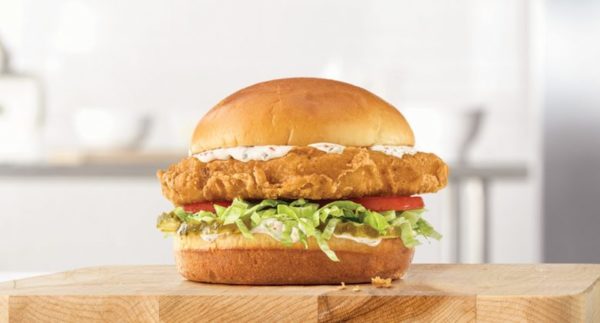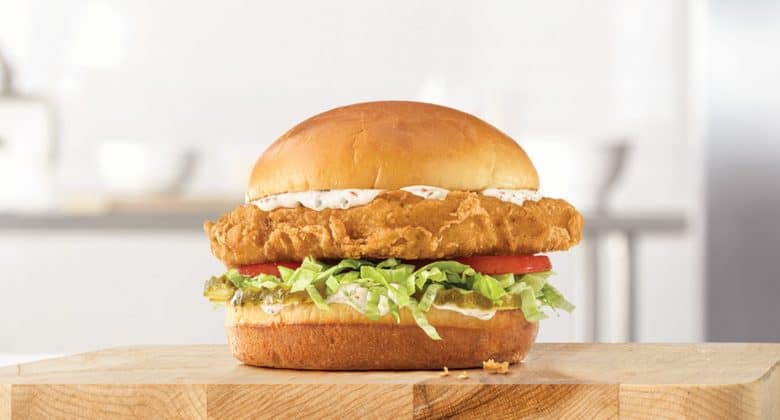 The chain says it's exciting because "it has real beer in it" and that it's new because, well, "it is."
Related: Arby's Releases New Sweet Potato Waffle Fries 
Arby's Beer Battered Fish Sandwich Nutrition Facts
Serving Weight: 325 grams
600 calories
210 calories from fat
23 grams of fat
4 grams of saturated fat
1820 milligrams of sodium
73 grams of carbs
14 grams of sugar
25 grams of protein
The Beer Battered Fish Sandwich is available now at participating Arby's restaurants downriver as well as nationwide for a limited time.
Prices may vary by location.
Source: The Fast Food Post.