Arby's turns up the heat by introducing the new Spicy Greek Gyro.
Arby's offers a spicy twist on their popular Traditional Greek Gyro with the introduction of the new Spicy Greek Gyro.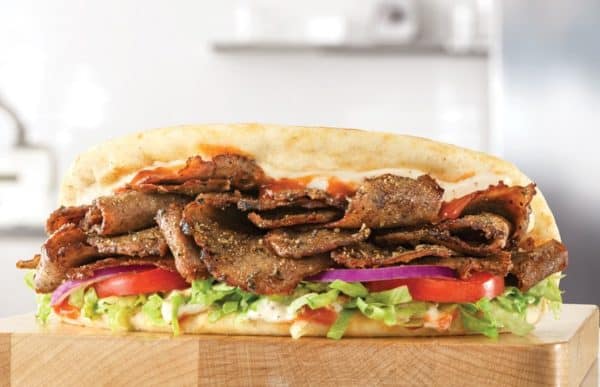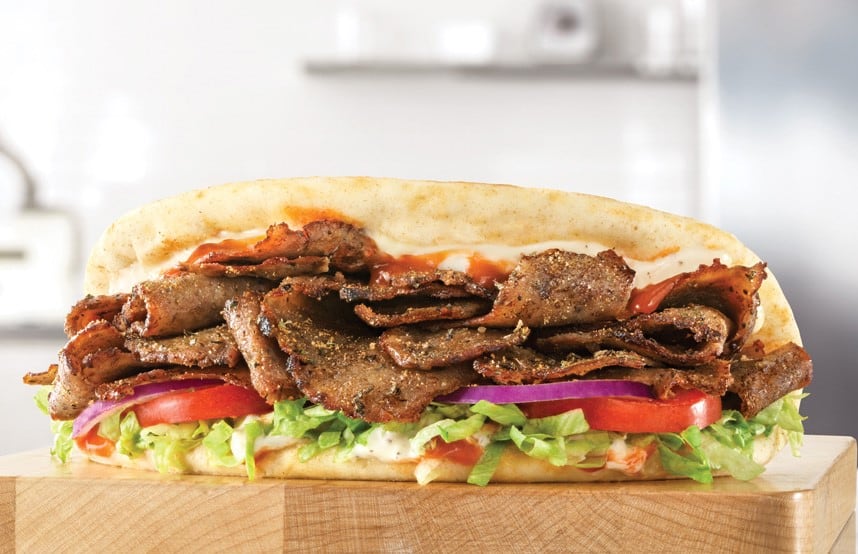 The new Gyro features sliced gyro meat topped with shredded iceberg lettuce, sliced tomatoes, red onions, creamy tzatziki, and spicy red hot chili sauce on folded pita bread.
You can find the new Spicy Greek Gyro at participating downriver Arby's locations and nationwide for a limited time.
Nutrition Information – Spicy Greek Gyro (287g)
Calories: 720
Calories from Fat: 390
Fat: 44g
Carbs: 58g
Sugars: 8g
Protein: 23g
Sodium: 1700mg
Wow. That's a lot of sodium! 
Why does all the delicious fast food have to contain so much sodium?
More about Arby's:  The Brisket Sandwich is back at Arby's
Arby's says the sandwich is just like "the Greek Gyro you know and love, except with 100 percent more spicy sauce."
The new gyro is available a la carte, or as part of a meal served with a choice of side and a drink. Prices may vary by location.
You can see all the details and more menu items by visiting the Arby's website or following them on social media.
Source: This post appeared first on Chew Boom.