Arby's brings out the Sweet Potato Waffle Fries for a limited time offering.
They're back!
Yes, the waffle fries previously made their appearance as part of a trial run in May 2019 and Arby's has brought them back to the menu.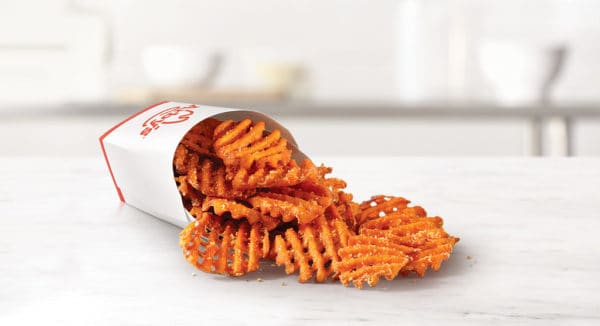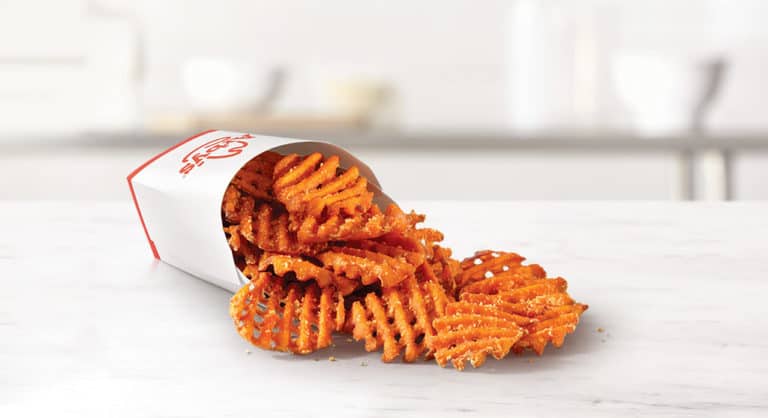 Arby's new Sweet Potato Waffle Fries consist of waffle-cut sweet potatoes that are deep-fried until golden brown and crispy.
The only caveat? The sweet potato waffle fries won't be sticking around permanently.
But as far as sides go, Arby's is never playing.
The chain's classic curly fries are always a must, but the menu also features fried jalapeño peppers stuffed with cream cheese, potato cakes, mozzarella sticks, even a loaded curly fry plate that's doused in melty cheddar cheese, pepper bacon, and a parmesan peppercorn ranch sauce.
More from Arby's: Arby's Launches New Chicken Cheddar Ranch Sandwich 
 While prices may vary by location, you can expect to pay just over $2 for a small order of Sweet Potato Waffle Fries.
Nutritional Information – Sweet Potato Waffle Fries (Small – 85g)
Calories: 310
Calories from Fat: 150
Fat: 17g
Sodium: 130mg
Carbs: 30g
Sugars: 14g
Protein: 2g
Source: This news was shared from Thrillist and The Fast Food Post.