Baskin-Robbins puts together a new 2021 Easter cake with the introduction of the Hopscotch the Bunny Cake.
Hopscotch the Bunny Cake is a dome-shaped cake featuring white chocolate bunny ears and feet, surrounded by a bed of grass made with your choice of cake flavor and ice cream, plus sweet icing and colorful sprinkles.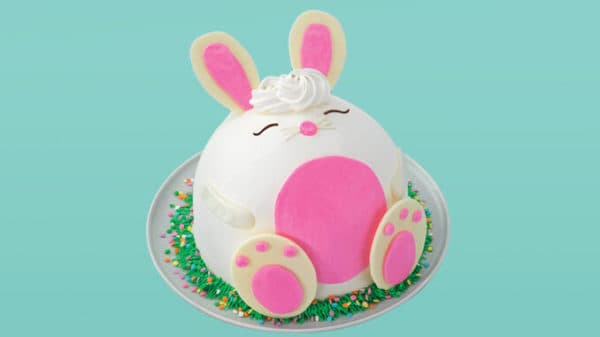 Because specialty cakes of this nature require customizations, you'll have to order ahead at your local Baskin-Robbins for pickup at a future date.
The new Easter cake goes for $29.99 at my local shop.
You can find the new Hopscotch the Bunny Cake at participating downriver Baskin-Robbins locations for a limited time.
Source: The news about Baskin-Robbins New Hopscotch The Bunny Cake appeared first on Chew Boom.