New Smokehouse Brisket Menu Items at BWW
Last year, Buffalo Wild Wings introduced a variety of craveable menu items, including the All-American Cheeseburger, Boneless Wings, and the Southern Chicken Sandwich, among others.
This year, the menu continues to evolve as the chain's unveils its all new 14-hour Smoked Brisket lineup.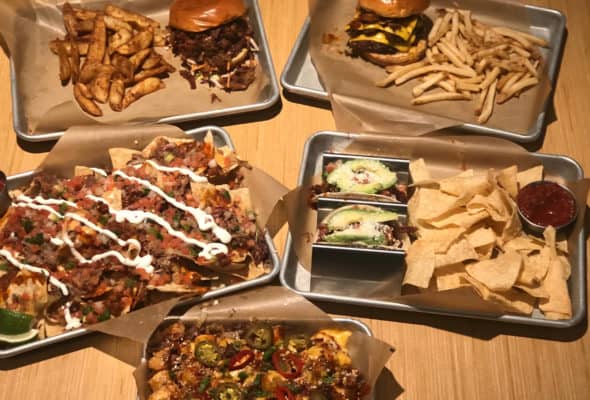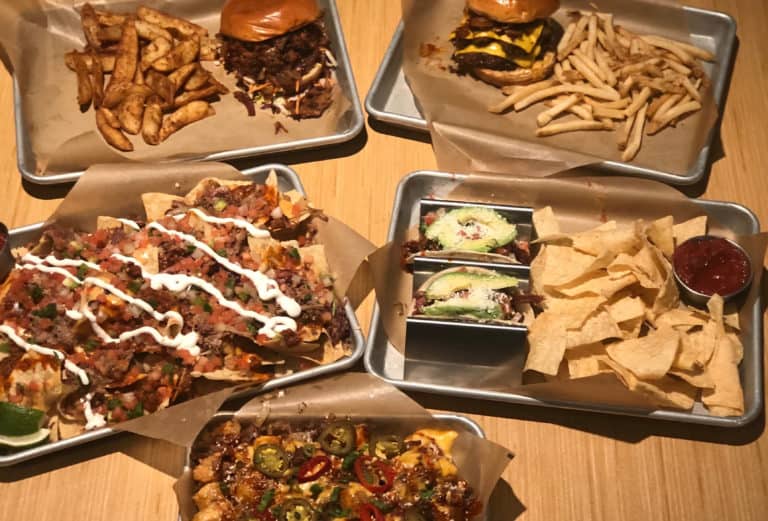 The chain's new Smoked Brisket menu includes four new items and brand new smoky Adobo Sauce. Here's what you can expect to find at a Buffalo Wild Wings restaurant near you:
The Smoked Brisket Burger features a combination of the fresh, never frozen All-American Cheeseburger, double-stacked with melted American cheese, smoked brisket, honey BBQ sauce, pickle chips and the all-new smoky Adobo sauce.
The Smoked Brisket Sandwich features savory brisket and onions drizzled with honey BBQ sauce and the new adobo sauce, piled high atop a bed of Napa slaw, cilantro vinaigrette and pickle chips.
Brisket Tacos consists of a layer of savory smoked brisket topped with onions, pico de gallo, cotija cheese, avocado slices and Adobo sauce on flour tortillas.
Dirty Dubs Tots feature a layer of crispy Tots covered in brisket, onions, cotija cheese, green onions, pickled jalapeños, Fresno peppers, queso, honey BBQ sauce, and Adobo sauce.
The new Adobo Sauce is also available as one of the wing sauce flavors at participating Buffalo Wild Wings restaurants.
The Smoked Brisket Burger costs $14.29, the Smoked Brisket Sandwich $11.79, Brisket Tacos $10.29, and Dirty Dubs Tots $10.49. Prices may vary by location.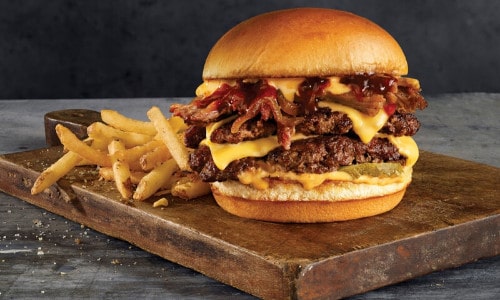 You can find the new 14-hour Smoked Brisket menu at participating Buffalo Wild Wings locations nationwide for a limited time.
With the new Smokehouse Brisket menu items, it looks like Bdub's is in competition with Famous Dave's and Arby's for the same type of sandwiches.
So which one is your favorite smokehouse brisket sandwich? Leave us a comment below.
Source: This post appeared first on The Fast Food Post.