Burger King is once again offering their popular Spicy Nuggets.
BK is celebrating the occasion by offering an 8-piece order of the nuggets for just $1 dollar.
Available for a limited time at participating downriver Burger King's, the Spicy Chicken Nuggets feature white meat chicken that is covered in a spicy home-style breading and then deep-fried.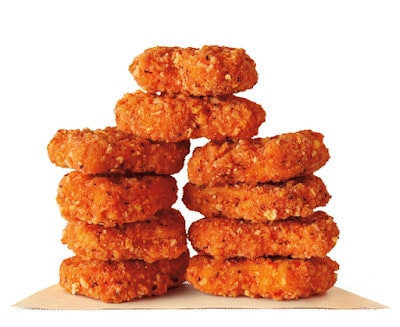 You can also get the burger chain's regular Chicken Nuggets for the same low price.
Burger King's Spicy Chicken Nuggets were first introduced in 2017 and have occasionally been brought back since on a limited-time basis.
By using the Burger King app, you can also score free delivery to your home from May 25 through June 30 when you spend $20 or more. That adds up to a lot of spicy nuggets.
The $1 deal won't last forever and there's no telling when those spicy little nuggets will be phased off the menu, so you better hurry up and grab some nuggets right away.
Stop by your local downriver Burger King now and satisfy your spicy craving.
Source: This news appeared first on Brand Eating.