Burger King adds another value option to it's menu.
The burger chain has introduced the new 2 for $5 Mix n' Match deal giving you more food options.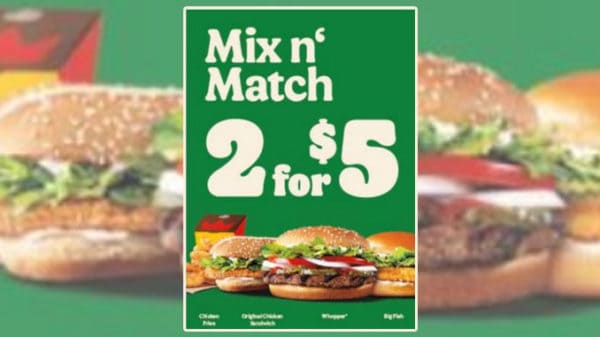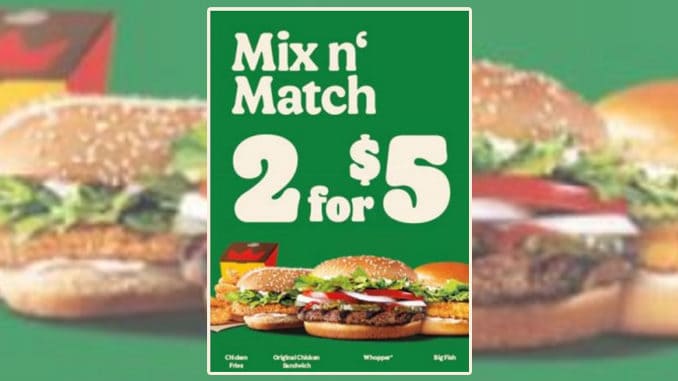 The 2 For $5 Mix n' Match deal includes any two of the following select menu items for 5 bucks:
Whopper sandwich
Original Chicken sandwich
Fish sandwich
9-piece Chicken Fries
The new deal replaces the brand's long-running 2 for $6 deal.
Related: Burger King Unveils New Impossible Breakfast Sandwiches
While the new 2 For $5 Mix n' Match promotion officially launched on Thursday, July 23rd, you better take advantage of the deal now before it's gone.
Stop by your favorite downriver Burger King now and get you 2 For $5 menu items now while it lasts
Source: Chew Boom.