What's the Ch'King Sandwich from Burger King?
Searching for a new meal at a favorite fast food joint?
Burger King may have what your taste buds are seeking! The burger chain has announced that the Ch'King Sandwich is going national. Here's what this means for eager foodies.
Food sources share that Burger King has been working on the Ch'King Sandwich for two years. It features a hand-breaded chicken filet on a toasty potato bun with crisp pickles and the brand's signature sauce.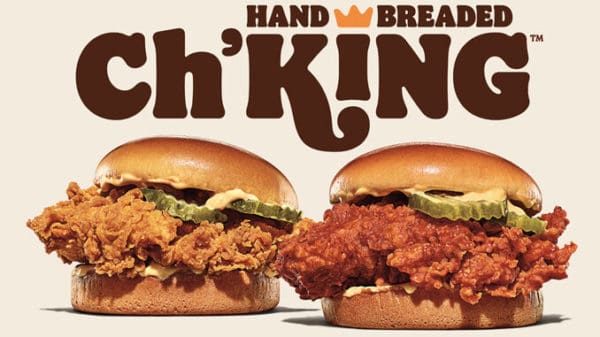 You'll find it at Burger King locations nationwide beginning on June 3, 2021, so don't rush off just yet!
As if this deal couldn't get any better, to celebrate, BK is offering a free Whopper with the purchase of any Ch'King Sandwich via the BK App or BK.com until June 20, 2021.
This offer is limited to one redemption per person.
Will you be ordering this sandwich once it arrives at BK locations? Which drink do you think will go best with this meal? What's your favorite meal from the fast food king? 
Source: The news about Burger King's new Ch'King Sandwich was shared from Guilty Eats.