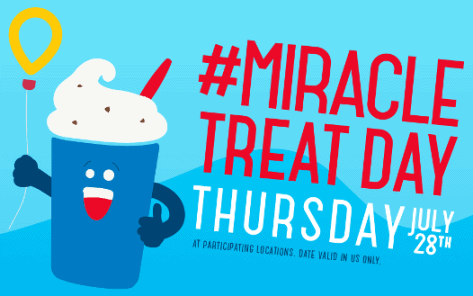 Blizzard sales on July 28 will benefit Children's Miracle Network Hospitals
$1 (or more) will be donated to Children's Miracle Network Hospitals® for every Blizzard Treat sold on July 28, which is the 11th Annual DQ® Miracle Treat Day. Please check for participating DQ Grill & Chill® and Dairy Queen® locations throughout the U.S.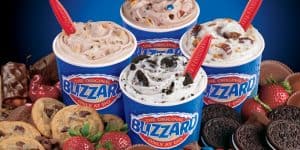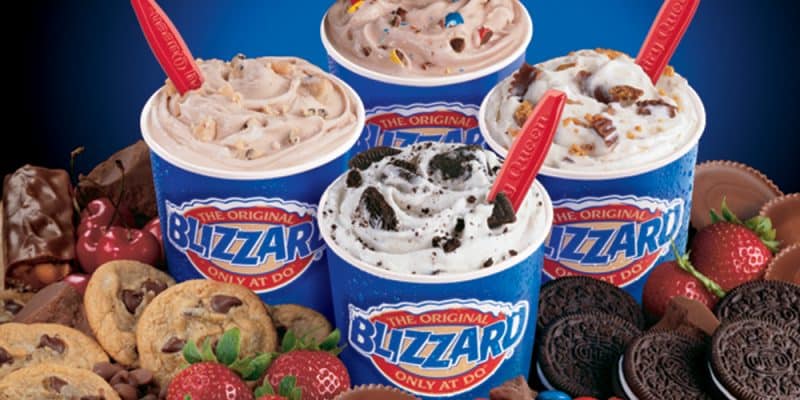 Help kids get the medical treatment they need
Dairy Queen is also asking fans to take a selfie with your Blizzard in support of Miracle Treat Day by using the hastag #MiracleTreatYourSelfie.
The featured Miracle Treat Day Blizzard Treat of the Day is Oreo®. The Blizzard of the Month for July is M&M® Peanut Butter Monster Cookie. All other Blizzard flavors are also available that day.
For more information, visit MiracleTreatDay.com or connect on social media with #MiracleTreatDay.
Buy a DQ Blizzard on July 28 and Make a Miracle
Click To Tweet
What is Children's Miracle Network Hospitals?
Since 1983, Children's Miracle Network Hospitals has joined together with more than 100 corporate partners and hosted countless programs and events across North America to raise critical funds for sick and injured kids. These dollars help create miracles by funding medical care, research and education that saves and improves the lives of more than 10 million kids annually at 170 Children's Miracle Network Hospitals across the United States and Canada. The donations support research and training, purchase equipment, and pay for uncompensated care, all in support of the mission to save and improve the lives of as many children as possible. Learn more atCMNHospitals.org.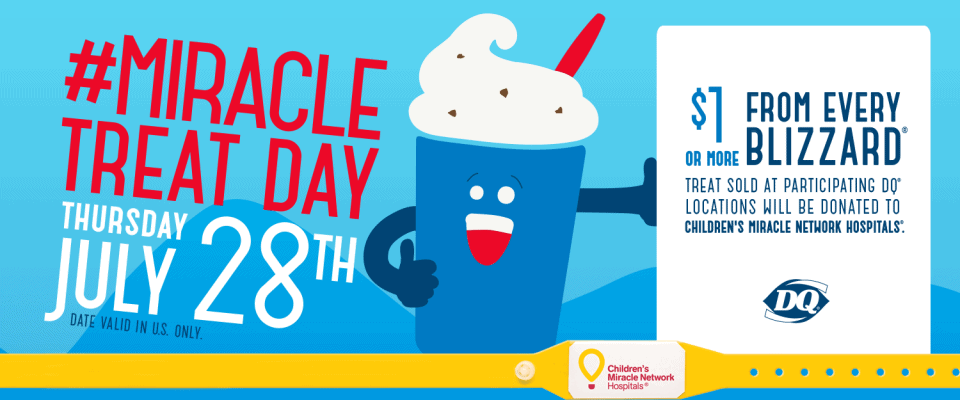 The following two tabs change content below.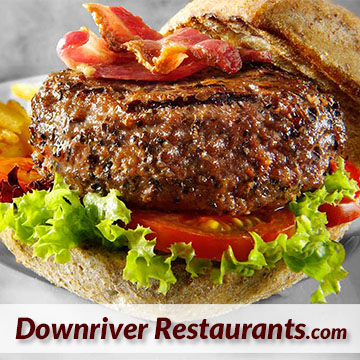 Downriver Restaurants Staff constantly search for the latest restaurant news and bring you the best restaurant and fast food coupons, discounts and deals you can use each and every month. Visit our COUPONS section to see what we have found. You can also follow Downriver Restaurants on social media for more exciting news and discount opportunities for the downriver community.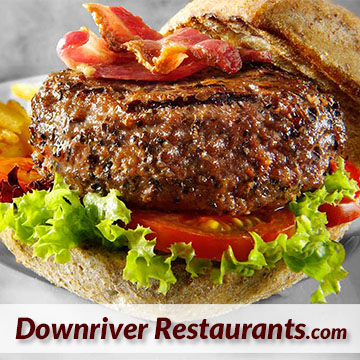 Latest posts by Editorial Staff (see all)
News blizzards, Dairy Queen Miracle Treat Day, DQ blizzard, DQ blizzard sale