Checkers and Rally's returns with their popular $2 Chicken Bites & Fries Box deal.
For a limited time, you can get a hold of the chain's famous seasoned fries and chicken bites in one convenient box for just $2 bucks.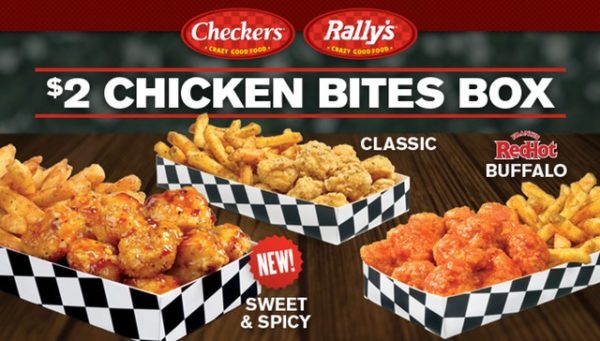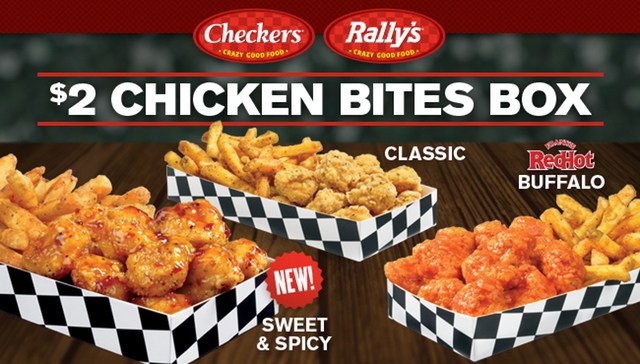 Chicken Bites feature bite-sized white meat chicken pieces that are seasoned, battered, breaded, and then deep-fried until crispy and golden.
The $2 Chicken Bites & Fries Box is available now at participating Checkers and Rally's locations nationwide.
Chicken Bites and Fries Box Nutrition Facts
710 calories
360 calories from fat
40 grams of fat
14 grams of saturated fat
1680 milligrams of sodium
64 grams of carbs
0 grams of sugar
24 grams of protein
Source:  This news appeared first on The Fast Food Post.