Another Family Meal Deal by Chick-fil-A.
Chick-fil-A restaurants are making it easier than ever to feed your family with a yummy and affordable meal – no coupons needed.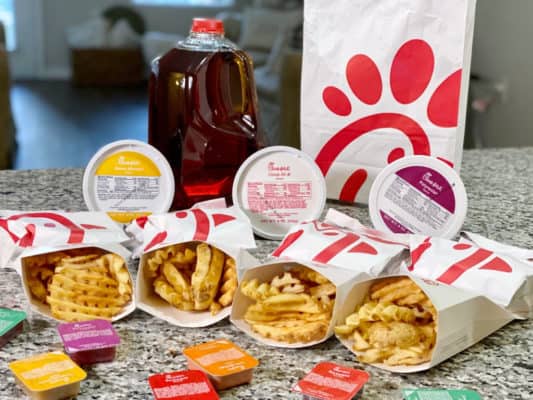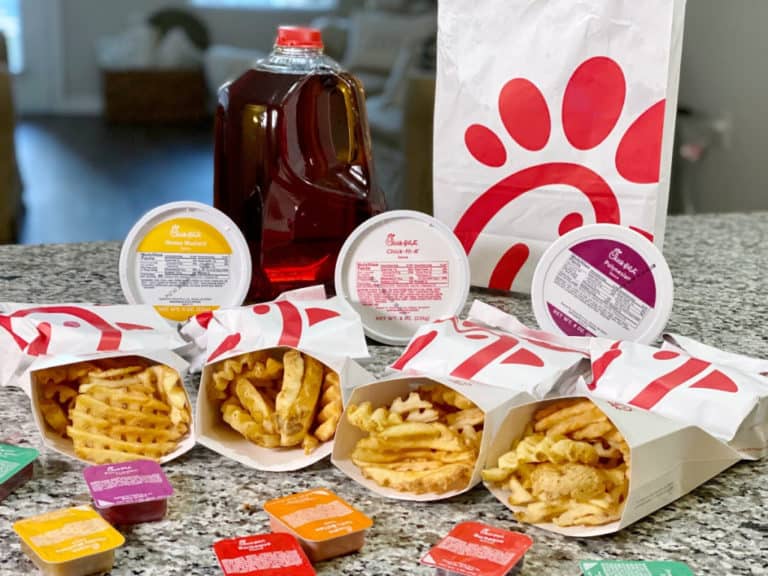 Available in the drive thru or via the Chick-fil-A app for curbside pickup or delivery, participating Chick-fil-A locations are now offering Family Meal bundles.
These new Family Meals are designed to serve four people, although you can easily increase the quantities of menu items to serve larger families. Mix and match to build your own meal bundles from the following eight different menu options:
Entrées – 30-count Chick-fil-A Nuggets, four Chick-fil-A Chicken Sandwiches, or four Spicy Chicken Sandwiches
Sides – Four medium Waffle Potato Fries, four medium orders of Mac & Cheese, or four Chocolate Chunk Cookies
Beverages – One gallon of Freshly-Brewed Iced Tea (sweetened or unsweetened)
Meal bundles can be ordered from participating restaurants in three ways:
√ At the time of purchase in the drive-thru
√ Ahead of time through the Chick-fil-A app for carry-out, drive-thru, or curbside pick-up
√ Via DoorDash, Grubhub, UberEats, or the Chick-fil-A app for delivery. Head on over here to learn more about how Chick-fil-A's contactless delivery works.
You can follow Chick-fil-A on social media for more great news and offers.
Source:  This post first appeared on Hip2Save.