Dairy Queen celebrates its 80th anniversary with the launch of the new Piñata Party Blizzard Treat.
The Piñata Party Blizzard Treat consists of the chain's vanilla soft serve blended with confetti frosting, cake pieces, and cake batter confetti stars, and garnished with whipped topping and edible glitter.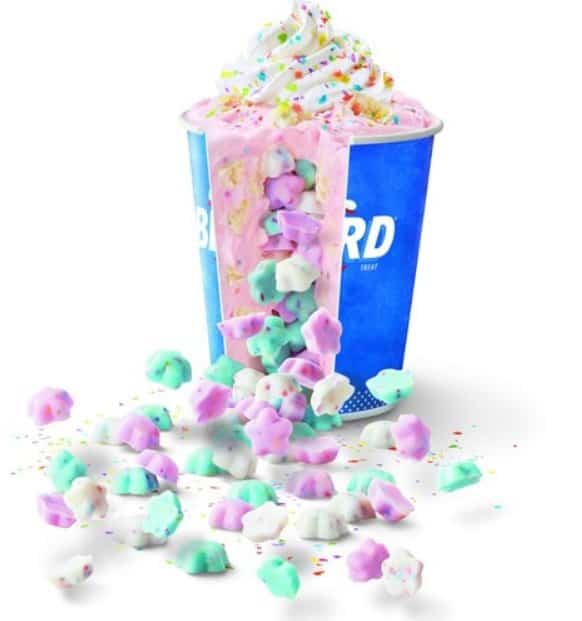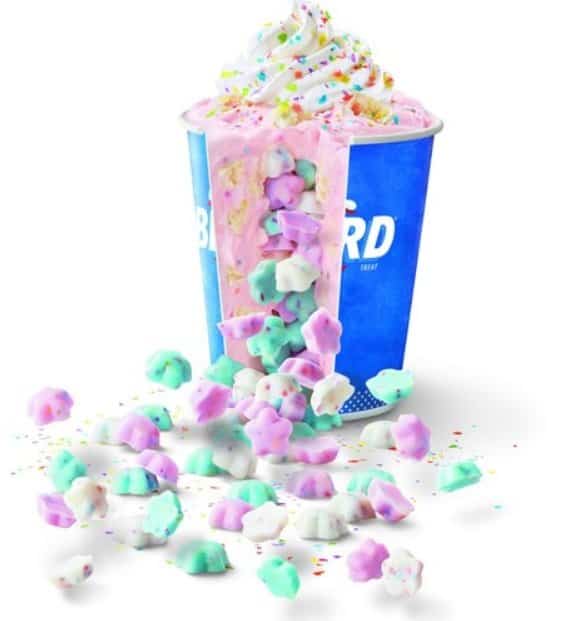 Dairy Queen's new blizzard treat is available in mini, small, medium, and large sizes for $3.99, $4.29, $5.09, and $5.99, respectively. Prices may vary by location.
You can find the Piñata Party Blizzard Treat at participating downriver Dairy Queen shops for a limited time.
Piñata Party Blizzard Treat (Small) Nutrition Facts:
√  810 calories
√  350 calories from fat
√  38 grams of fat
√  21 grams of saturated fat
√  280 milligrams of sodium
√  103 grams of carbs
√  84 grams of sugar
√ 13 grams of protein
There are so many ways to treat yourself to a delicious dessert at Dairy Queen this summer!
ICYMI: The New Piñata Party Blizzard isn't the first exciting product launch that Dairy Queen has unveiled this year!
Earlier this year the chain unveiled a new pink Frosted Animal Cookie Blizzard. It features a blend of DQ's iconic soft serve, pink ice cream, and loads of frosted animal cookie pieces and pink confetti icing mixed throughout.
Source: This news was shared from The Fast Food Post.