New Mini Taco Salad hits the Del Taco Menu.
Del Taco adds a new option to their popular Del's Dollar Deals Menu with the addition of the new Mini Taco Salad.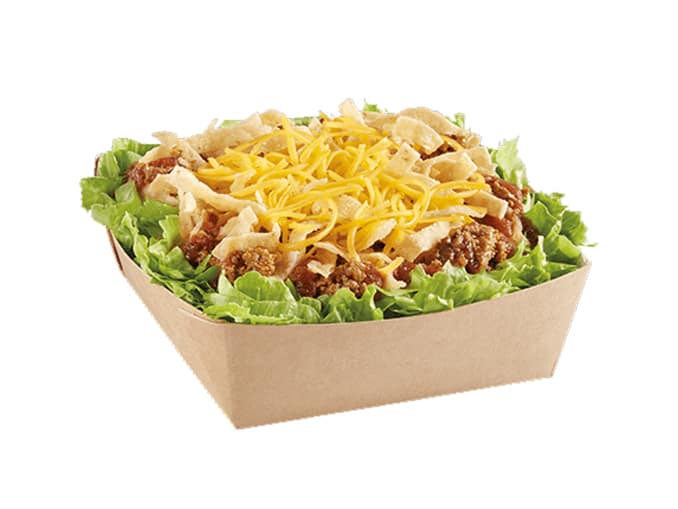 The Mini Taco Salad consists of seasoned beef, crispy tortilla strips, freshly grated cheddar cheese, and salsa casera, layered over the brand's fresh romaine and iceberg lettuce blend.
You can find the new Mini Taco Salad at downriver Del Taco locations and nationwide for $1, although prices may vary.
Nutritional Information – Mini Taco Salad (112g)
Calories: 130
Calories from Fat: 70
Fat: 8g
Carbs: 10g
Sugar: 2g
Protein: 6g
Sodium: 230mg
With the new Del Taco Mini Taco Salad you can now eat a little healthier and save some money in the process.
You can also get a free chicken quesadilla snacker with purchase. Check it out…
Visit
Del Taco online
for more great menu items and specials or follow them on social media.
Source: This news appeared first on Chew Boom.