Denny's takes its plant-based Beyond Burger nationwide at all locations.
After a successful pilot of the Beyond Burger in all Los Angeles area Denny's restaurants last October, they have rolled out the non-meat burger offer to all Denny's restaurants across the nation.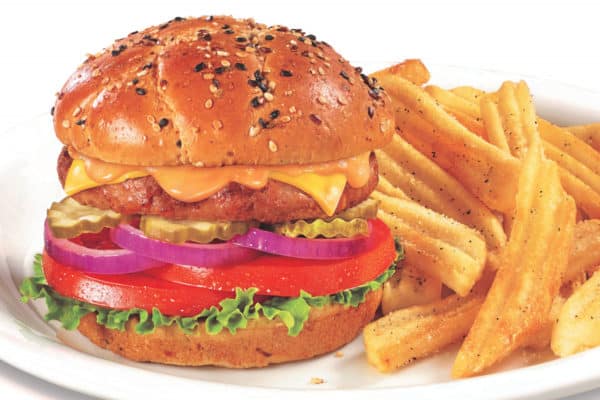 Denny's Beyond Burger features a 100 percent plant-based Beyond Burger patty with lettuce, tomato, red onions, pickles, American cheese and All-American sauce on a multigrain bun. The burger is served with a side of wavy-cut fries.
If you are a strick vegan or vegetarian, it should be noted that due to cooking procedures, the Beyond Burger patty may come in contact with animal-based products or ingredients and might not be 100 percent plant-based.
Visit Denny's to learn more about their new Beyond Burger or browse through their Facebook page,
Article source: Denny's and Chew Boom.