Domino's adds new pizza flavors to their lineup with the launch of the new Chicken Taco and Cheeseburger Pizzas.
Let's face it. Pizza is a popular favorite for lunch or dinner.
With so many pizza chains around downriver and Michigan, you have plenty of choices to pick from.
Domino's hopes to gain your loyalty with their new pizza flavors.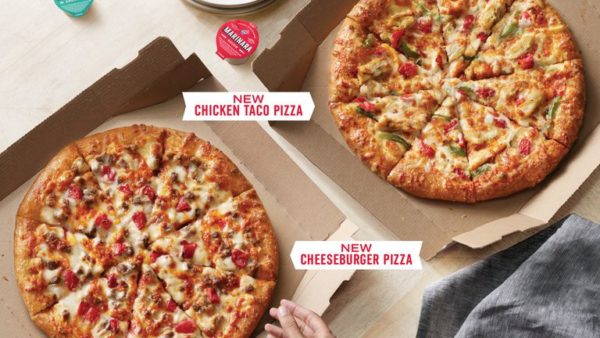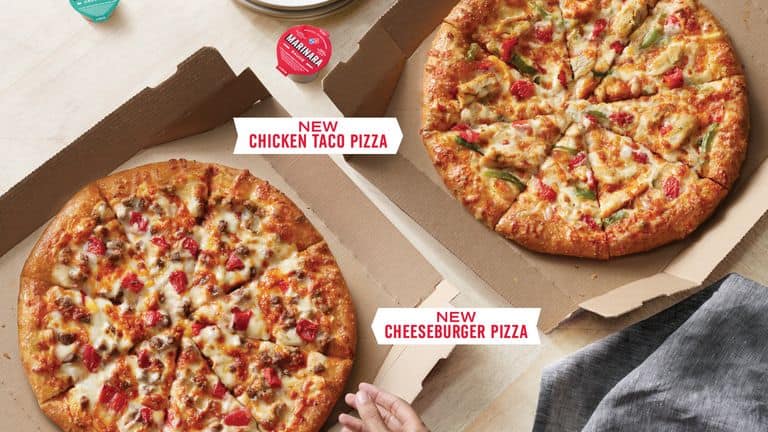 The new specialty pizza's will be priced at $11.99 each and available soon at your local Domino's. You can even catch a new commercial to be syndicated on August 31st.
In the commercial, Domino's searches for individuals who've had bad experiences from ordering delivery of tacos and burgers and provides them an alternative to choose pizza instead because, these new pizza pies are "designed for delivery."
The Chicken Taco Pizza features American cheese, taco seasoning, grilled chicken, fresh onions, green peppers, diced tomatoes, provolone, and cheddar.
The Cheeseburger Pizza comes with ketchup-mustard sauce, American cheese, beef, fresh onions, diced tomatoes, shredded provolone, and cheddar cheese.
In order to get you stoked up for these new menu items, Domino's is holding a sweepstakes every Tuesday through September 15.
On Tuesdays, you'll be able to find posts on the Domino's Twitter and Instagram accounts that will enter you into a drawing to win a free chicken taco pizza for Taco Tuesday.
These options are pretty great to begin with, and with the added bonus of potentially being able to win one for free, why not test your luck?
It's Taco Tuesday. Wow it feels good to say that. ?

You know what else feels good? Sharing. Just RT & TAG a friend who could use a lil' Taco Tuesday treat & you'll both be entered for a chance to win our NEW Chicken Taco Pizza!

Rules: https://t.co/e61gmDbG8g #WinDominosPizza pic.twitter.com/p1yzCF1NUz

— Domino's Pizza (@dominos) August 25, 2020
Be sure to follow Domino's so you can participate in the contest and when you taste the two new flavor pizzas, please drop your comments below or leave a review on your downriver Domino's location page so everyone in the community can see your feedback.
Downriver has plenty of pizza fans so let us know what you think.
Source:  New about the Domino's new pizza flavors was shared from Delish.