Mint Oreo is the Blizzard of the month.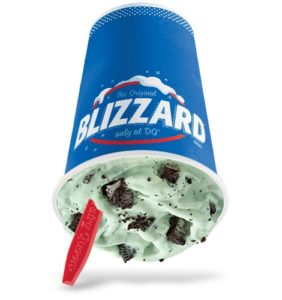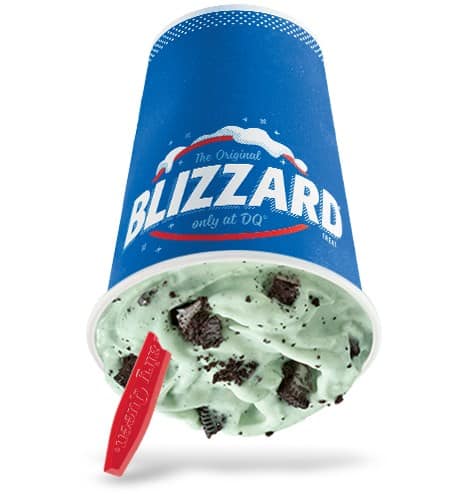 Seriously, this might just be one of our favorite Blizzard flavors. And the fact that it is back just in time for St. Patrick's Day makes us happier than words.
We can't wait to walk around with our upside green soft serve confection while we look for that pot of gold! Okay, so none of that is going to happen, but it sounds fun.
Even if you forget to wear some green in March, you can grab one of these Oreo Mint Blizzards and you are instantly festive and ready to party (or at least enjoy a delicious Blizzard).
This tasty treat just adds to the magic of the dessert and will make the Month of March special.
Seriously, we love these Blizzards and Mint Oreo is the perfect minty green color for the month of March.
If you want to make sure that your local DQ is going to have the Oreo Mint Blizzard, check out their website and you can even
For more Dairy Queen news, follow and connect with other Blizzard lovers using #HappyTastesGood and tagging @DairyQueen on social media.
We are so excited by the return of the Mint Oreo Blizzard. It will be available from now until the end of March, we can't wait to head over to the nearest downriver DQ and pick one up on March 17 to celebrate St. Patrick's Day in style.
Are you excited by the return of the Oreo Mint Blizzard? Tell us what you think in the comments.
Original source: https://guiltyeats.com/2020/02/25/dq-mint-oreo-blizzard-march/