Two new irresistable Blizzards join the ranks at Dairy Queen.
Temperatures are heating up in Michigan but we'll keep you cool with this news.
There are now two more Blizzards to enjoy at Dairy Queen.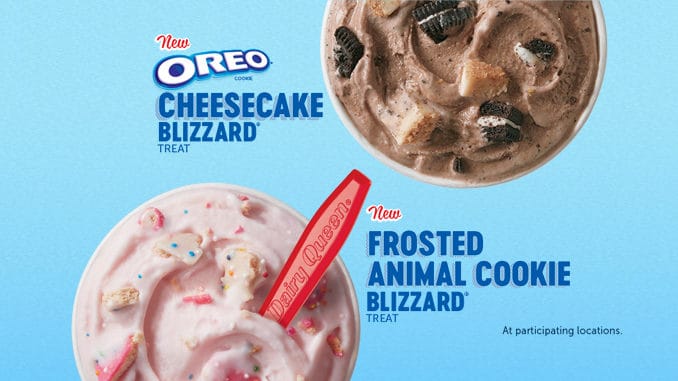 Which one will be your favorite?
If you couldn't get enough of all the Blizzards flavors at Dairy Queen, you'll be happy to know there are now two new flavors that have joined the ranks!
Introducing the Oreo Cheesecake Blizzard and the Frosted Animal Cookie Blizzard.
Okay, Dairy Queen had me at Oreo Cheesecake, to be honest.
But Frosted Animal Cookie? I'm all in on this flavor as well.
Dairy Queen has done it yet again with amazing new flavors.
Oreo Cheesecake Blizzard includes Oreo cookie pieces and cheesecake pieces blended with the TDQ world-famous soft serve.
The Frosted Animal Cookie Blizzard is a frozen balance of DQ soft service, frosted animal cookie pieces and pink confetti frosting creating a scrumptious treat.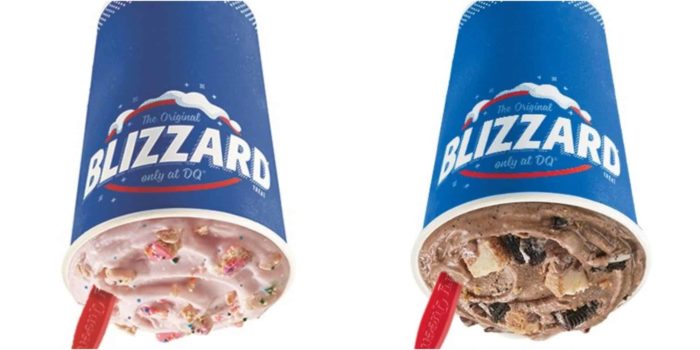 Both Blizzards are available through August and join a lineup of limited time flavors such as the Cotton Candy Blizzard; Raspberry Fudge Bliss Blizzard; S'mores Blizzard, and the Royal Rocky Road Trip Blizzard.
You'll have to try these new Blizzards at DQ and let us know if they are as delicious as they sound.
Source: This news appeared first on Guilty Eats and Fast Food Menu Prices.