Wednesday is the new Friday at Dunkin' with the launch of Free Donut Wednesdays.
Starting Wednesday, March 24, and on each Wednesday through April 21, DD Perks members can enjoy one free classic donut with the purchase of any beverage at participating locations nationwide.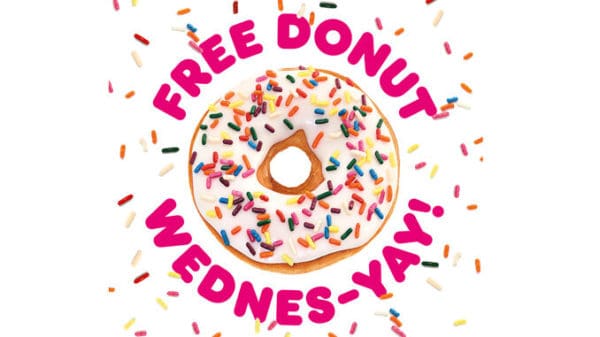 For non-DD Perks members, you can take advantage of Free Donut Wednesdays by signing up for DD Perks on the Dunkin' App or DDPerks.com.
As part of being a member you'll earn five points for every dollar you spend on qualifying purchases. Once you earn 200 points, you'll receive a reward for a free any size beverage, redeemable at any participating locations.
Remember, the deal ends on April 21st so go to your nearest downriver Dunkin' Donuts now to get your free donut.
Source: The news about Dunkin' Free Donut Wednesdays appeared first on Chew Boom.