Dunkin' has us covered with face masks now.
In the midst of a pandemic, Dunkin' has remained open to serve their communities.
From making sure that essential workers have the coffee they need to get through a long day, to doing what they can to make a difference, this is one donut chain that seems to know how to be of service.
And now they are taking this a step further by offering customers a chance to get their hands on face masks with donut-inspired themes.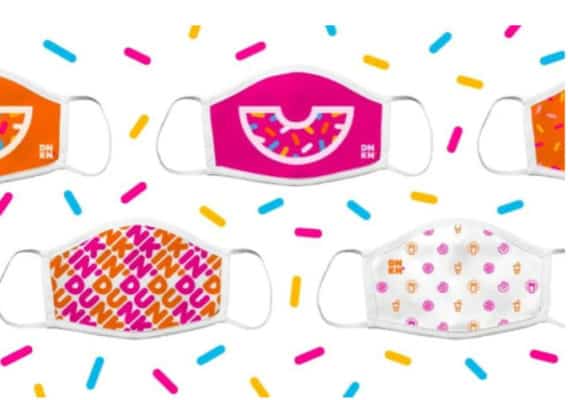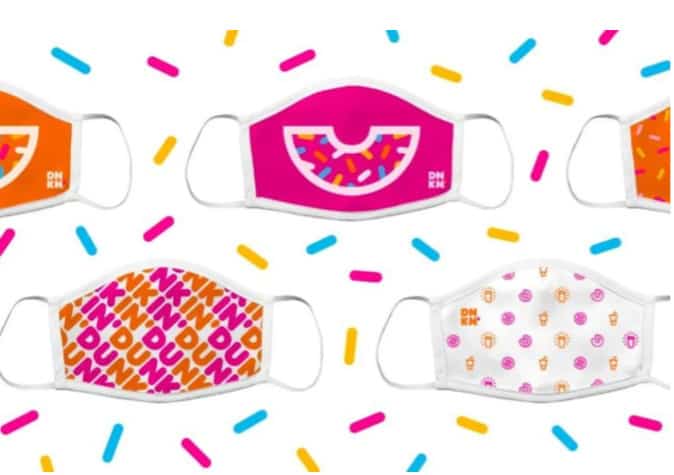 Not only are they hoping to add a bit of color to our face masks, but Dunkin' is also doing some good with these masks.
While they are currently offering five different designs on the website, you may be wondering how long these masks will be available. It seems that the chain will be offering these masks and making the donations until August 31 or until supplies run out, whichever comes first.
If you want to know more about these face masks, we have you covered.
The donut-inspired masks are all made in the United States, and are made using 2-ply poly scuba cloth, which is washable. These masks also feature a filter pocket and a nose pleat to make wearing them more comfortable.
The Dunkin' masks all feature the brand's signature colors of pink and orange, with some having sprinkles, while one has tiny donuts and coffees on it.
There is even one mask that simply says Dunkin' on repeat!
According to their ShopDunkin website, $3 from each mask purchased will be donated to their Dunkin' Joy in Childhood Foundation.
Get a fun donut themed mask and help a great cause in the process.
Stop by your favorite downriver Dunkin Donuts location now and get yourself one of these fun face masks while supplies last.
Original source: This news appeared first on Guilty Eats.