Can KFC's new Chicken Sandwich compete with the others?
I guess we'll soon find out.
Remember last year's chicken sandwich craze? If not, let's bring you up to speed:
Popeyes kicked off a chicken sandwich sensation in 2019, unveiling a product that sold like crazy, spawned a slew of copycat recipes, and inspired downright bizarre customer behavior.
It was deemed "the fast-food menu item of the year" by Business Insider, unofficially the winner in the hotly contested "Chicken Sandwich Wars" that attracted the attention of fellow fast-food giants like Chick-fil-A and McDonald's.
Until now, fans of KFC haven't heard a peep (or a cluck) from the chicken chain in terms of a solid entry in the chicken sandwich department, but that's about to change.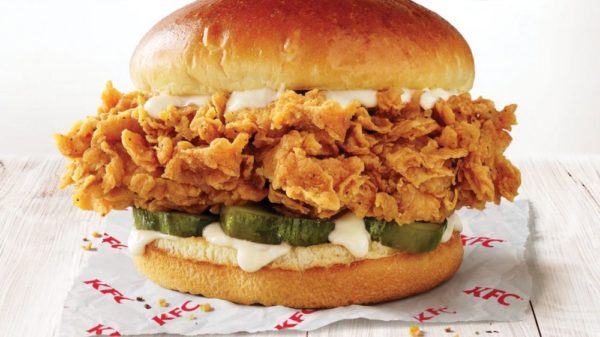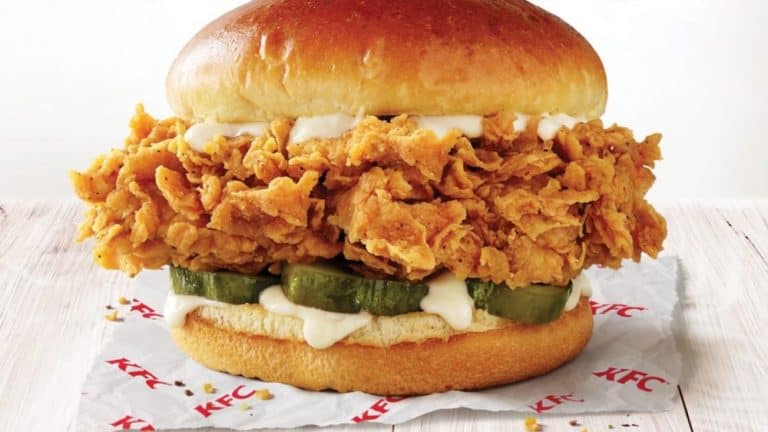 KFC's menu features the Crispy Colonel Sandwich and Chicken Littles . Yet despite a 2020 nationwide launch of its previous Chicken & Donuts Sandwich, it turns out that even execs knew KFC was lacking in that area.
In a press release, Andrea Zahumensky, chief marketing officer for KFC U.S., said "We wanted a chicken sandwich that really lives up to our legacy as the fried chicken experts and, let's face it, ours wasn't the one to beat. We knew an upgrade was necessary."
The new chicken filet is 20 percent larger and double-breaded, packed in a brioche bun with thick-cut pickles.
The chicken, of course, features KFC's "signature 11 herbs and spices," and the sandwich can be topped with mayo in classic or spicy varieties.
The new chicken sandwich  is rolling out nationwide to all KFC's and will be priced at $3.99 by itself, or $6.99 in a combo meal.
But you're gonna have to grab them while they last as its only expected to stay on the menu until June 21st.
Only time will tell if KFC's new premium sandwich will spark the kind of frenzy that Popeyes created last year, but what we do know is the Chicken Sandwich Wars are far from over.
Original source: Mashed.