Applebee's Offers $1 Long Island Iced Teas For March Drink of The Month.
Long Island Iced Tea is a popular drink but a tough one to get right. It includes all types of liquor with just a splash of soda, and yet it still manages to taste sweet and savory.
Lucky for us, Applebee's is offering delicious Long Island Iced Teas for just $1 all month long during March.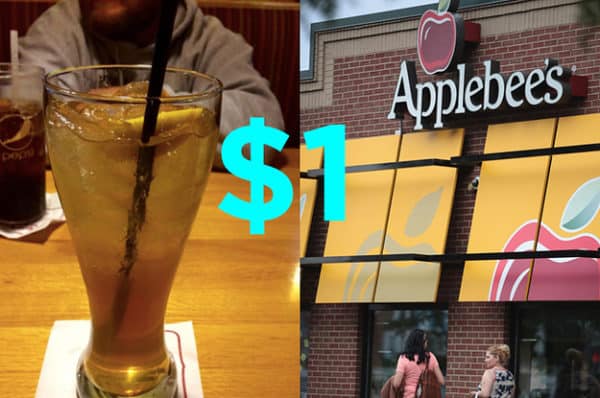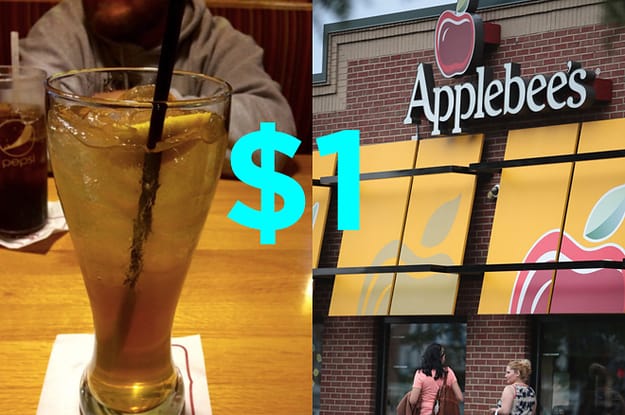 Applebee's announced that its $1 Drink of the Month for March is called the Dollar L.I.T, which stands for Long Island Iced Tea. Get it? L.I.T?
What's interesting is a Long Island Iced Tea actually has no iced tea in it. What's up with that?
It's blended with a mix of rum, vodka, tequila, gin, triple sec, and sweet & sour then topped off with a splash of coca cola. All those lovely flavors for only a buck.
"With so much excitement this month — basketball brackets, St. Patrick's Day, spring break — we wanted to give our guests a drink that will help them celebrate any and all occasions," Patrick Kirk, vice president of beverage innovation at Applebee's, said in a press release. "And for just $1 you can cheers with your friends, all day, every day."
There's no restrictions on when you can order the DOLLAR L.I.T. Have one anytime you desire.
They will be available through March 31st all day long, but please enjoy responsibly and don't drink and drive.
At $1 each, you can buy a round or two for you and all your friends without breaking the bank.
You can find this drink special for the entire month of March at participating Applebee's locations.
Take advantage of the $1 L.I.T.s  before the next drink special is revealed for April.
Source:  Applebee's $1 Drink for March.