Nom Nom Nom !!DONUTS!!
Sorry, my mouth was drooling thinking of doughnuts.
Here's the deal…
Krispy Kreme is celebrating its birthday by unveiling a special birthday doughnut available beginning July 15 then a grand finale offer in honor of their 82nd birthday.
On Friday, July 19, the King of Kreme is crowning their birthday will a special  offer that donut lovers everywhere will certainly enjoy.
It's a Buy a Dozen Get a Dozen For $1 Deal
Their birthday celebration topper lets fans purchase one dozen Original Glazed Doughnuts for just $1 with the purchase of any dozen at participating shops nationwide, but the only Krispy Kreme downriver is in Lincoln Park.
Krispy Kreme's newest doughnut, called the Original Filled Birthday Batter Doughnut, is stuffed with creamy birthday cake batter, then dipped in strawberry icing and topped with plenty of sprinkles.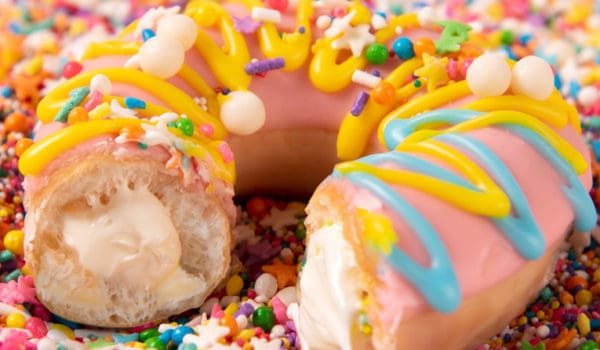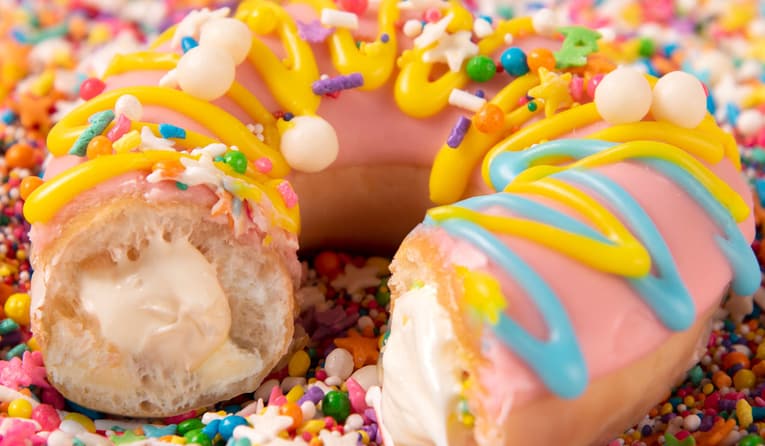 It will only be available during the one week celebration from July 15 through the 19th, as part of Krispy Kreme's 82nd birthday.
"Krispy Kreme fans love to celebrate our birthday. They really make it their party, which is good with us. We're continuing our birthday tradition of the $1 dozen deal, which is great. But this year for the first time we are filling an Original Glazed doughnut with birthday cake batter … and that's even better," says Dave Skena, Chief Marketing Officer for Krispy Kreme.
Read about the $1 dozen doughnut deal at Krispy Kreme on the company's website or see the details below from KK's twitter post:
It's our Birthday! But we're throwing you a party!!! ? Next Friday July 19th,
enjoy an #OriginalGlazed Dozen for just $1 when you buy any dozen! ?? #KrispyKreme #OurBirthdayYourParty Participating shops & more info found here https://t.co/DZC7BFOmZs. pic.twitter.com/Nc5RAPwXrn

— Krispy Kreme (@krispykreme) July 11, 2019
Now it's time to get back to my doughnut droolin'… nom nom nom!!!