We all scream for Ice Cream
Especially when it's free!
To celebrate the early arrival of spring and the end of winter, Dairy Queen is holding a Free Cone Day on Monday, March 20th, 2017.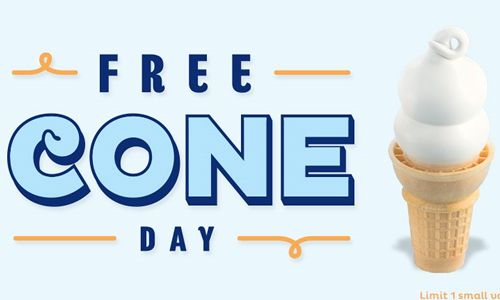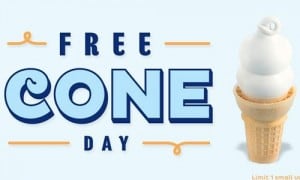 Throughout the entire day, participating DQ® and DQ Grill & Chill® locations across the U.S. will be serving a FREE small vanilla soft-serve cone while supplies last with a limit of one cone per customer.
DQ will also be accepting donations on this day to raise money for the Children's Miracle Network Hospitals to help children being treated at their hospitals across the U.S. and Canada.
Let's all take the family out on Tuesday for a special free treat and help support children who are hospitalized. The Children's Miracle Network is a great cause and so worthy of your donations.
Childrens Miracle Network has grown dramatically since its founding in 1983 from a televised fundraiser in a small studio to one of the worlds leading childrens charities. Childrens Miracle Network was founded with two simple goals 1. Help as many children as possible by raising funds for childrens hospitals. 2.
Source:
Donations will be accepted for Children's Miracle Network Hospitals® Minneapolis, MN (RestaurantNews.com) In the Dairy Queen® system, a Berkshire Hathaway (NYSE: BRK.A and BRK.B) company, winter is over and spring has officially begun on Tuesday, March 15 with a Free Cone Day benefiting Children's Miracle Network Hospitals®.