Root Beer Floats are delicious and even more so when they're FREE.
It's been so hot lately and nothing cools you down better than a Root Beer Float
Wanna get one free? Of course you do!
Participating A&W restaurants in the downriver area and across the nation are celebrating once again their National Root Beer Float Day on August 6th by giving out FREE Root Beer Floats.
A little bit of history about A&W…
The founder of the business, Roy Allen, began making Root Beer for soldiers coming home from World War 1 as a way to celebrate their safe return and ever since then, A&W continues to honor and support servicemen and women every year.
To get your free float, you must visit your local A&W restaurant between 2:00 p.m. and closing time on August 6th to claim your small Root Beer Float.
The CEO of A&W, Kevin Bazner, says
It's rewarding to support our Veterans and a fun way to celebrate the tastiest and most refreshing day of the summer.
Share the FREE Root Beer Float day on social media and be entered for a chance to win FREE floats for you and a friend for an entire year.  Just use the hashtag #ROOTBEERFLOATDAY.
Stop by your local A&W on Saturday, August 6th from 2pm – Close to receive a FREE Root Beer Float. You'll also have the chance to win free Root Beer Floats for an entire year for you & a friend! *Offer good for one small A&W® Root Beer Float.
Learn more about Root Beer Float Day here.
Want a fun way to help wounded Veterans on August 6th?
If you ride a motorcycle and live near the downriver area, you should participate in the Wounded America Ride on August 6th to benefit local severely wounded Soldiers from the war in Afghanistan. You will have a rare opportunity to ride your motorcycle around the race track at Michigan International Speedway. Read more about the Wounded America ride here.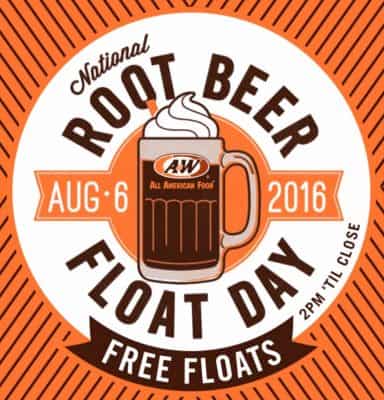 The following two tabs change content below.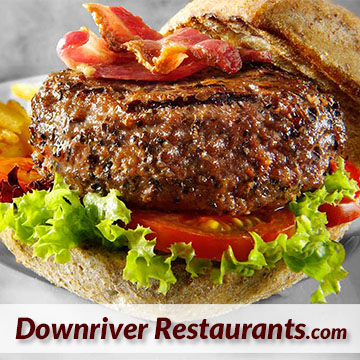 Downriver Restaurants Staff constantly search for the latest restaurant news and bring you the best restaurant and fast food coupons, discounts and deals you can use each and every month. Visit our COUPONS section to see what we have found. You can also follow Downriver Restaurants on social media for more exciting news and discount opportunities for the downriver community.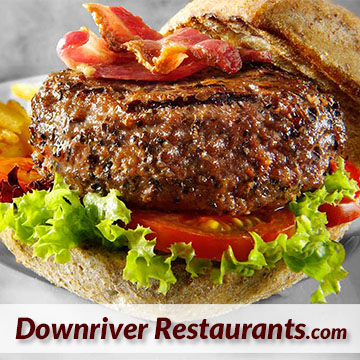 Latest posts by Editorial Staff (see all)
Discounts Freebies News Specials A&W free root beer float, free root beer float, support for wounded soldiers, wounded america ride, wounded warrior project