IHOP® will be celebrating its 12th annual National Pancake Day on March 7th.
Here's your opportunity to get a FREE Short Stack of pancakes and help some notable Children's Charities  in the process.
On Tuesday, March 7, from 7 a.m. to 7 p.m., customers can receive a free short stack of freshly made buttermilk pancakes. In return, guests are asked to kindly leave a donation of any amount with all funds going to three inspiring charities – Children's Miracle Network Hospitals, The Leukemia & Lymphoma Society, and Shriners Hospitals for Children
Help make a difference in the life of a child by enjoying free pancakes and sharing your generosity of donating to such a worthy cause.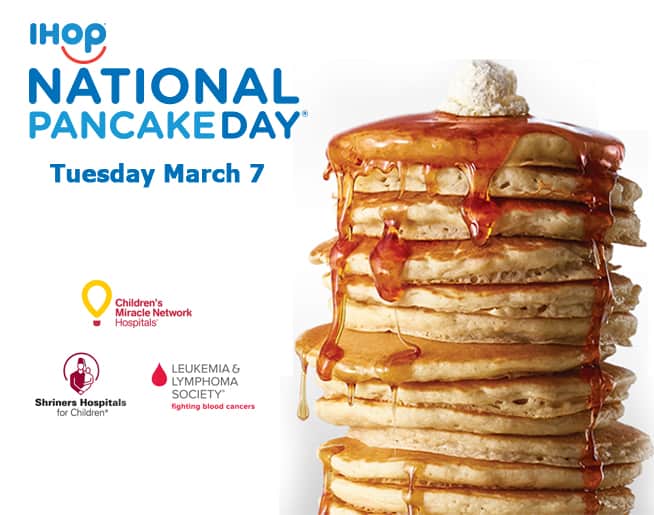 Now through March 7th, if you purchase a "Wall Icon" to publicly pledge support, you will obtain a discount coupon that can be used on a future visit at IHOP.
Read more about IHOP's famous National Pancake Day:
Free Pancake Day is March 12, 2019! Join us for a FREE short stack of Original Buttermilk Pancakes and donate to help children battling critical illnesses.