The donut giant is offering a drive-thru special for this year's graduating class.
Hey graduates, listen up.
Here's your opportunity to grab a Graduate Dozen for free from Krispy Kreme.
Krispy Kreme is honoring all 2020 high school and college graduates with free dozen donuts.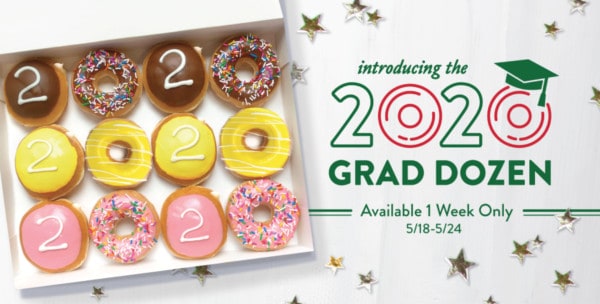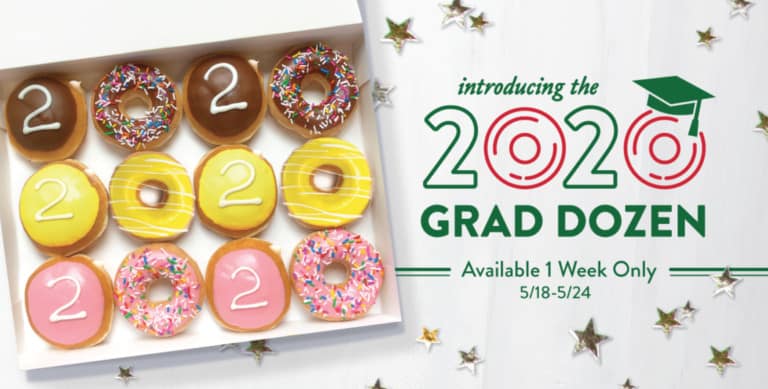 While most graduation ceremonies are canceled this year amid the coronavirus pandemic, Krispy Kreme is doing their part to make sure the tradition is extra sweet for seniors.
The chain is giving away a free dozen donuts to any high school or college graduate in the United States on Tuesday, May 19th.
To score the delicious treats, graduates need to visit their downriver Krispy Kreme in Allen Park decked out in their graduation cap, gown and tassel or any other Class of 2020 gear. A student ID which indicates senior status will also be accepted.
"We feel for all of the high school and college seniors. We wish they had that moment of walking across the stage and getting their diploma," said Dave Skena, Chief Marketing Officer for Krispy Kreme in a statement.

"We can't replace that … but we thought we could help them safely have a little fun and enjoy a special 'Graduate Dozen' on us."
Included in the Graduate Dozen are Chocolate Iced Kreme Filled, Strawberry Iced Kreme Filled, Cake Batter Filled, Chocolate Iced with Sprinkles, Strawberry Iced with Sprinkles, and Yellow Iced Original Glazed Doughnuts.
While friends and families of graduates will be able to purchase the special dozen at participating locations from May 18th through the 24th, only senior grads will get the 12 doughnuts free on May 19th.
The graduate giveaway comes after Krispy Kreme previously disclosed they would be providing healthcare workers with free donuts every Monday in May.
You can read more details about the Graduates free donuts deal from Krispy Kreme.
Source:  This news first appeared on Radio.com.