Panda Express welcomes back a fan-favorite entree with the return of Honey Sesame Chicken Breast.
The delicious chicken breast favorite is back at Panda Express.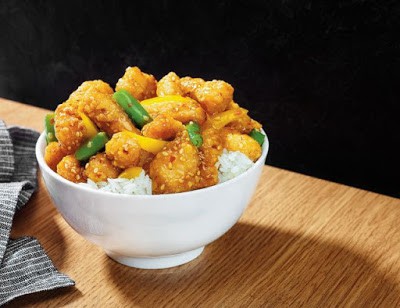 The Honey Sesame Chicken Breast features thin, crispy strips of all-white meat chicken wok-tossed with fresh-cut string beans, crisp yellow bell peppers with honey sauce and topped off with sesame seeds.
Are you craving the sweet life?
The chicken breast menu item was brought back to Panda Express after originally appearing on Panda's menu back in 2013 and has returned a couple of times since then.
You can find the Honey Sesame Chicken Breast at participating downriver Panda Express locations for a limited time.
Let's hope it stays on the menu permanently.
Source: News about the Honey Sesame Chicken Breast at Panda Express can also be found on BrandEating.