Popeyes' chicken sandwich was a huge success and we now have numbers to prove it.
In the summer of 2019, Popeye's started a fast-food chicken sandwich war among restaurants nationwide. It's a good thing it did.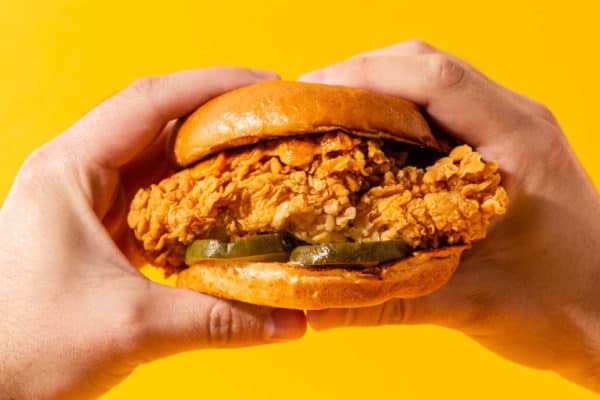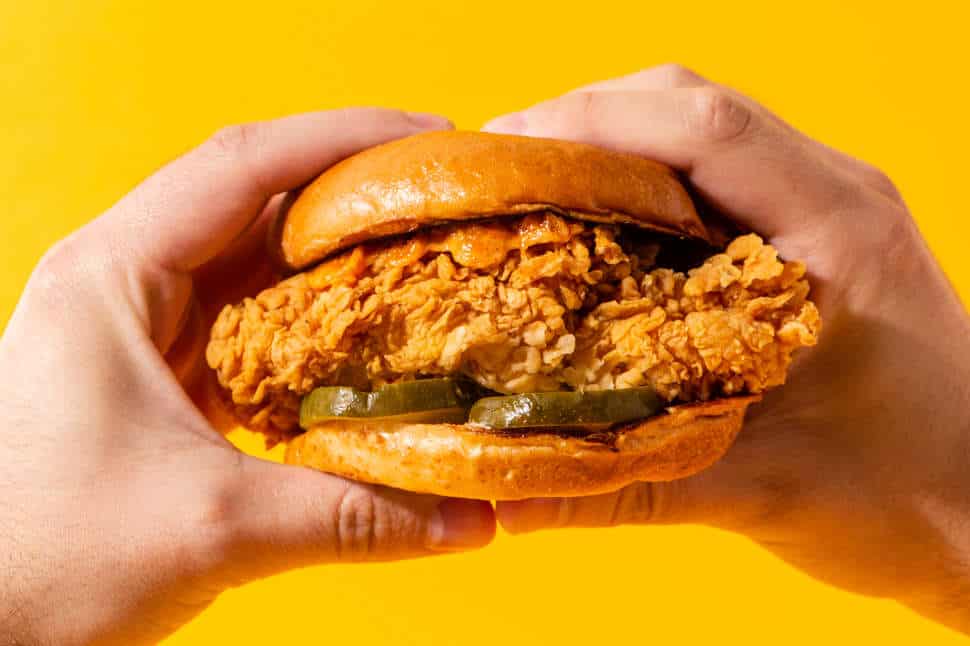 Even with the hype surrounding the debut of the sandwich — namely the Twitter spat between Chick-fil-A and Popeyes that made the sandwich go viral — more people seem to have visited Popeyes stores the second time the sandwich has come around.
Months after Popeye's released its new chicken sandwich, it's still virtually impossible to walk into any fast food chain and avoid promises of a newer, bigger, better chicken sandwich.
It's easy to believe that Popeye's didn't know what it was getting itself into when it launched the sandwich that would change everything forever. But the truth is, it likely knew it wasn't making a detrimental error in judgment. Its success, if nothing else, proves all good ideas are worth a trial run.
This nationwide chicken sandwich "renaissance," as you can probably guess, wasn't accidental. When it comes to restaurants, marketing one new product generally doesn't just drive sales for that product alone. When customers rush to a location to buy that product, they also buy other things. When they buy more things, they spend more money.
And that's exactly what happened at Popeye's. A single chicken sandwich prompted hungry restaurant-goers to also order other items on the menu, leading to a 42 percent sales boost in the final three months of 2019.
Make no mistake about it, Popeyes' chicken sandwich has already achieved cult status and seems to be the biggest fast food news story of 2019. An all-out fas…
That one sandwich alone was the major driving force behind this massive sales boost. Demand was so high after the initial limited release that the chain had to bring it back AGAIN, causing yet another hype that likely largely contributed to Q4's impressive numbers.
Why did so many people fall in love with a sandwich? Maybe we all just really, really love fried chicken. That, and there's just something about wanting to try something new that isn't going to be around forever that gets people excited. And once the internet starts posting about something new, fun, and fleeting, it's sold. Everyone else wants to taste (and post about it) too.
Chicken sandwiches aren't magic by any means, but one thing's for sure: Whoever came up with the idea to sell one despite so much competition is definitely getting a raise.
And everyone wins, since a menu item's massive success usually means a restaurant eventually makes it a permanent addition to the regular rotation of foods they offer.
Now visit your nearby Popeye's downriver and order the chicken sandwich. You might have to wait in line a bit, but its worth it!
Original source: https://guiltyeats.com/2020/02/14/popeyes-chicken-sandwich-2/