Hooters, Wingstop and Buffalo Wild Wings are Celebrating National Chicken Wing Day.
Bring on the hot sauce, sweet flavors and celery. Wednesday July 29th is National Chicken Wing Day and we found some chicken deals for you.
Hooters:
Get 10 Free Boneless Wings When You Buy Any 10 Wings at Hooters.
On Wednesday, July 29, Hooters will offer all guests (dine-in only) 10 free Boneless Wings with the purchase of any 10 wings at participating locations nationwide.
The nearest Hooters in the downriver area is located in Taylor.
It's also time to cast your vote: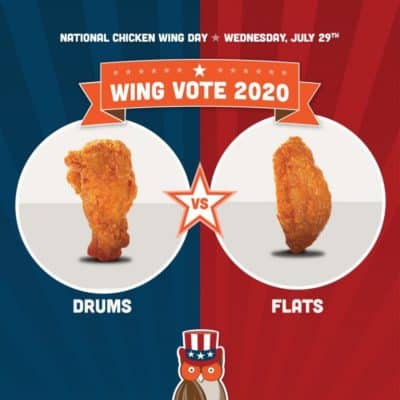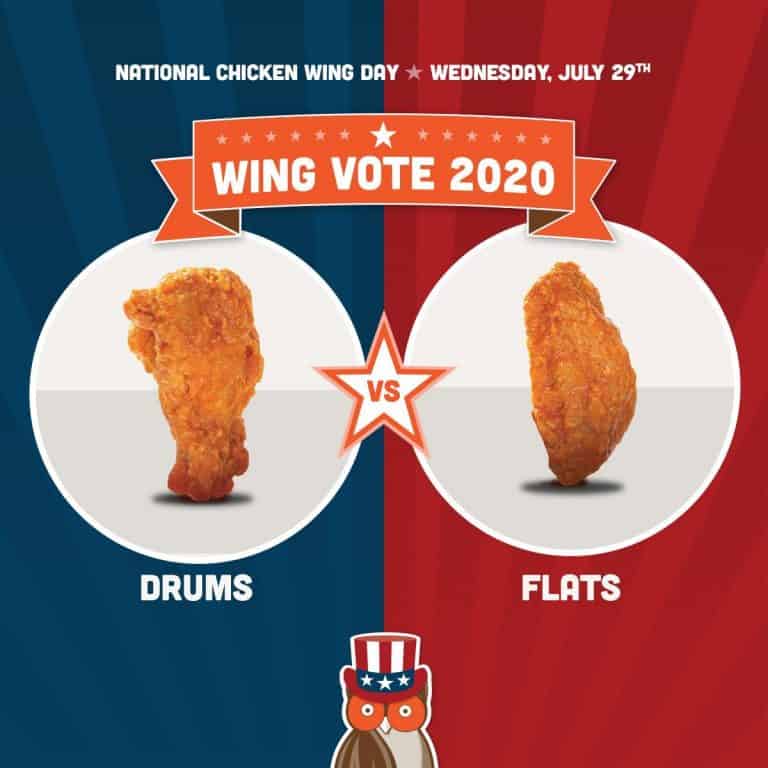 "As Americans continue to seem more divided than ever between right wing and left wing choices, Hooters will help settle the question once and for all by rallying Americans to cast their votes at wingvote.com," said Carl Sweat, global chief marketing officer, Hooters.
In honor of this special day recognizing our nation's most beloved chicken snack, Hooters invites wing fans everywhere to visit WingVote.com now through July 29 to cast a vote for their ultimate favorite, Drums or Flats – an age-old debate that goes as far back as modern history and might just be the most controversial debate of 2020.
Can't remember your favorite? Come in to Hooters for a side-by-side taste test before casting your vote. Who knows – the defeated wing might even end up being voted out of Hooters permanently. You be the judge!
Wingstop:
You know Wingstop in Taylor will be pulling out all the stops for it!  They didn't disappoint – get five free wings with any online wing purchase!  Click here to start an order on the Wingstop website.
Then, use coupon promo code 5FREEWINGS and enjoy your bonus wingy!
In addition, Wingstop will have a 24-hour international DJ festival livestream, featuring a lineup of DJs curated by DJ Jazzy Jeff. Find the livestream on 
www.wingstopwingday.com
 all day long on July 29.
Buffalo Wild Wings
Buffalo Wild Wings is celebrating National Chicken Wing Day on Wednesday, 7/29, by offering 6 free wings with the purchase of any size order of wings (applies to boneless or traditional).
The deal is only available for dine-in or by ordering via phone for pickup at your local BWW.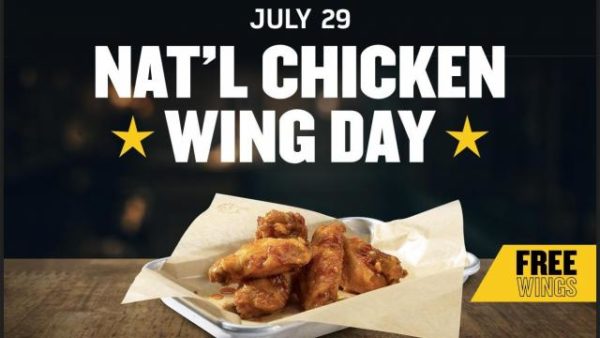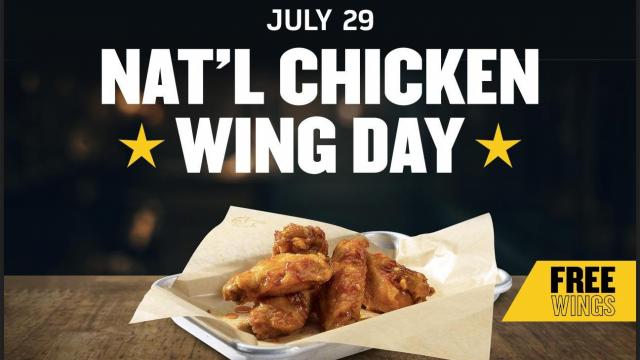 Since it's hard to decide among Hooters, Wingstop or Buffalo Wild Wings, it looks like you might have to hit one place for lunch, the other for dinner and grab the 3rd to go!
Whichever place you decide, you'll save some money so you can enjoy those chicken wings.
Share our news with friends and family and be sure to follow us on social media for more great stuff.