Jet's Pizza Now Offering to Mix and Match Two Menu Items
The pizza chain is running a limited-time promotion where anyone can score select menu items for $6.49 each when you buy two or more as part of the chain's new Mix and Match Any Two or More deal.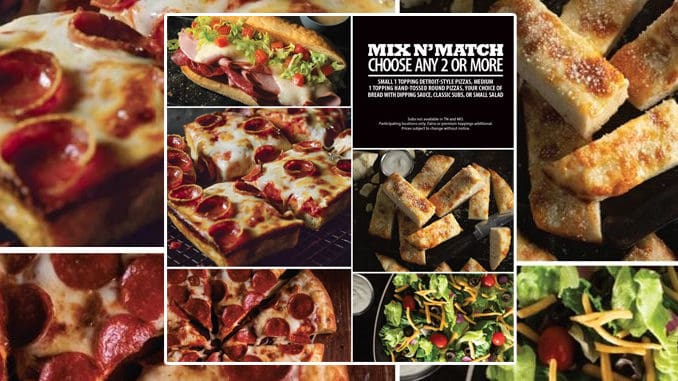 To take advantage of the special Mix and Match pricing deal, simply choose two or more of the following select menu items and you'll get each item for $6.49.
Small Salad
One-topping Small Detroit-Style Pizza
One-topping Medium Round Pizza
Any Classic Sub
Jet's Bread with Dipping Sauce
The Mix and Match Any 2 or More deal is available at participating downriver Jet's Pizza locations for a limited time.
Prices and menu availability may vary by location.
Be sure to follow Jet's Pizza on social media for more news and special offers and join our newsletter so you'll never miss a bite of food and restaurant news.
Source: This news appeared first on Chew Boom.