A coalition of restaurants are asking Americans to participate in The Great American Takeout on Tuesday, March 24.
Together, we must act to support each other and our communities in unprecedented ways.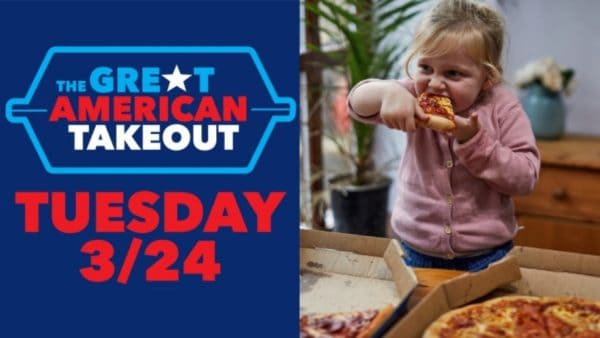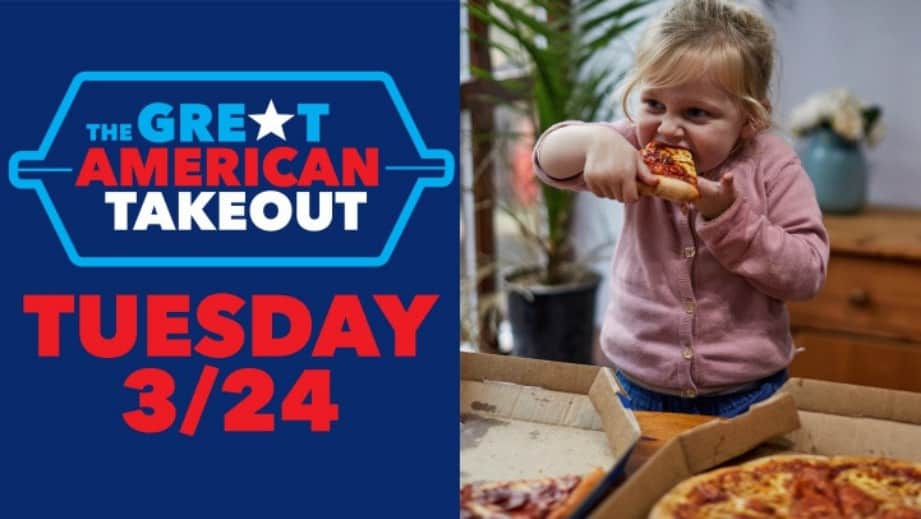 Just in time to help is a national grassroots effort by those directly impacted to get you out of the house, at least for one day on Tuesday, March 24, 2020 for The Great American Takeout. #TheGreatAmericanTakeOut. 
Americans are encouraged to order at least one meal for breakfast, lunch or dinner.
Because dine-in meals are no longer being served at most restaurants, delivery and pick-up are the only ways to support these struggling businesses.
"The #TheGreatAmericanTakeout is the perfect opportunity to show our local restaurants how much we support and value them. The COVID-19 crisis is affecting every sector of our hospitality industry and impacting more than 9,000 people who work in our local hospitality community. It's going to take our whole community coming together to ensure that our locally-owned, unique restaurants are here to stay. Please, order takeout tomorrow, March 24 as part of #TheGreatAmericanTakeout – and every other day, as much as possible. Let's show our restaurants that we're here to support them." – Mary Kerr, President and CEO of Destination Ann Arbor
To participate in The Great American Takeout, Americans are being asked to:
 Post on social media in advance of the event, encouraging friends and followers to take part in #thegreatamericantakeout. Assets are available for download here.
Engage friends, family and colleagues to support their local restaurants by ordering takeout meals.
Order delivery or pick-up for at least one meal on March 24, sharing photos on social media tagged with #thegreatamericantakeout.
The Great American Takeout Facebook group page wants restaurant owners/managers to:
Change your profile picture to The Great American Takeout logo.
Hold a Twitter sweepstakes and give away a restaurant gift card to one of your followers who retweets or replies to your tweet about #thegreatamericantakeout.
Use Instagram Live to talk to your followers about The Great American Takeout and what restaurants mean to you.
After The Great American Takeout, Americans are encouraged to continue supporting local restaurants and industry employees by ordering takeout regularly throughout the weeks and months ahead.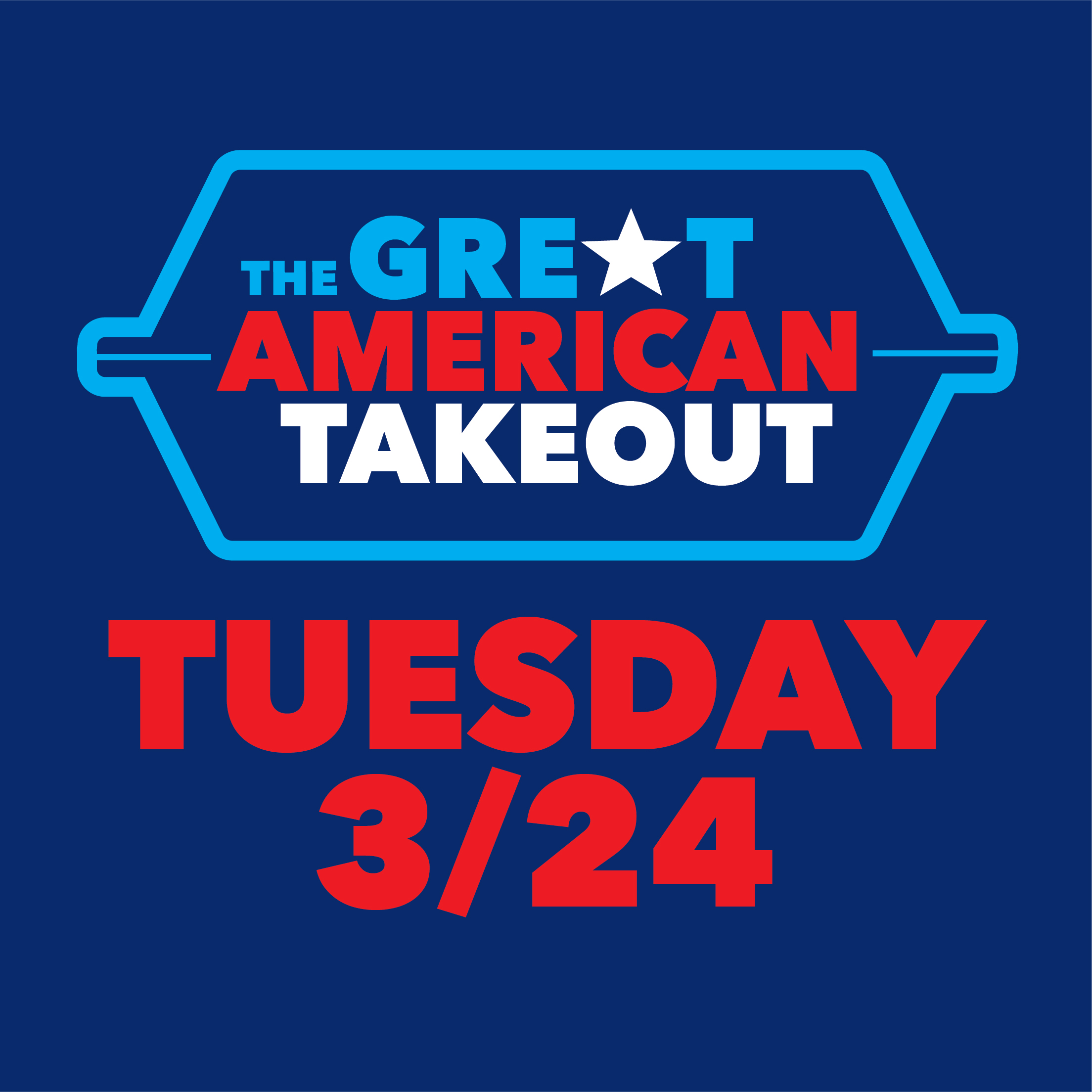 Original source: https://modernrestaurantmanagement.com/join-thegreatamericantakeout/