Starting Saturday, March 14, 2020, KFC will be offering free delivery via kfc.com, Grubhub or Seamless.com through April 26, 2020.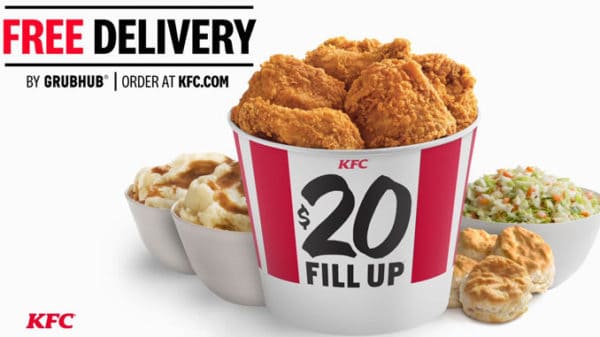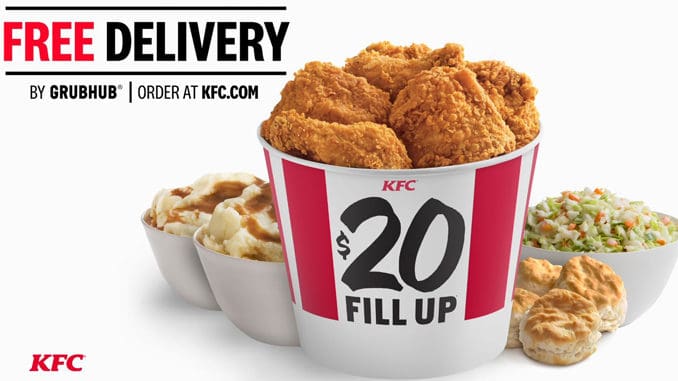 In partnership with Grubhub and Seamless, the fried chicken chain is slashing delivery fees so you can dine on the Colonel's best without leaving the comforts of your home. The promo is available starting Saturday, March 14, 2020, and will run through April 26.
All you need to order is a Grubhub or Seamless account. According to the company, a service fee and small order fee will apply on orders less than $12, but that's just more reason to pile your virtual cart high. Throw in some Nashville Hot Chicken, extra crispy tenders, or a combo or two. The delivery fee will be waived automatically at checkout.
Those who prefer to pick up their meal can order online at kfc.com and pick up in the restaurant from the designated area at the front counter of participating KFC locations.
Source: Thrillist and Chew Boom.