Krispy Kreme celebrates the Fourth of July with the release of new Indoughpendence Day Donuts.
Fresh, delicious and patriotic!
In celebration of Fourth of July, Krispy Kreme has revealed a new lineup of  "indoughpendence" donuts.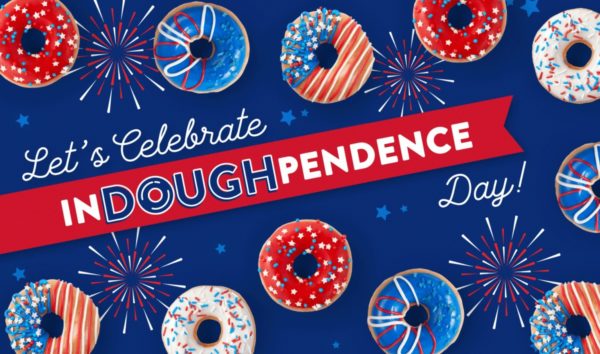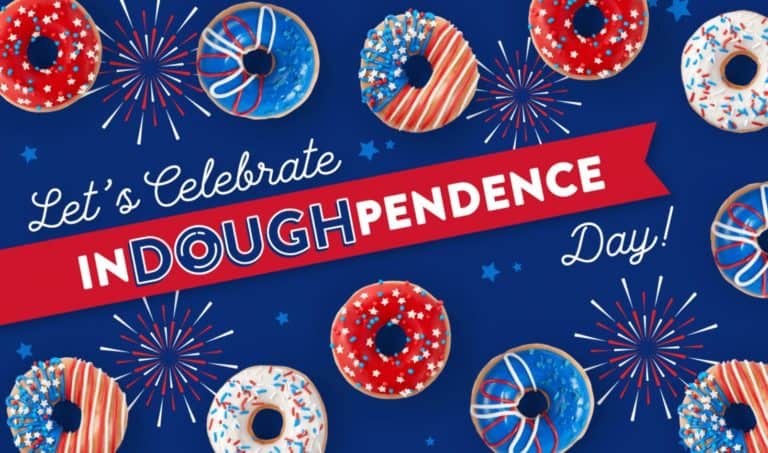 Kick off July 4th celebrations with these patriotic themed doughnuts that are literally popping with red, white and blue deliciousness.
Ready to bring some extra patriotic doughnut flare to the celebration?
"July 4th will be different this year, but delicious, red, white and blue doughnuts in patriotic packaging are sure to help make it a happy holiday for you and your whole family," said Dave Skena, Chief Marketing Officer of Krispy Kreme.
The new doughnut collection features four star-spangled treats the entire family can enjoy.
Taste buds will be bursting in air with these new flavors:
Patriotic Sprinkles Doughnut is a festive Original Glazed® doughnut, dipped in white icing and topped with red, white and blue sprinkles.
Strawberry Sparkler Doughnut is an Original Filled Strawberries and Kreme filling, dipped in red icing and topped with star sprinkles.
Original Filled Freedom Ring Doughnut is an Original Filled Original Kreme with flag decoration and star sprinkles.
Firework Doughnut is an Original Glazed doughnut, dipped in blue icing, hand decorated with red and white icing and topped with blue raspberry flavored popping candy.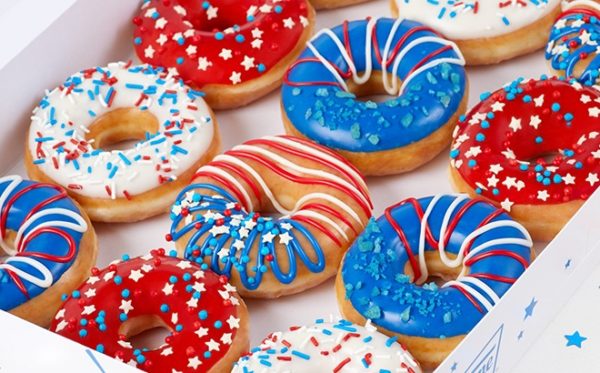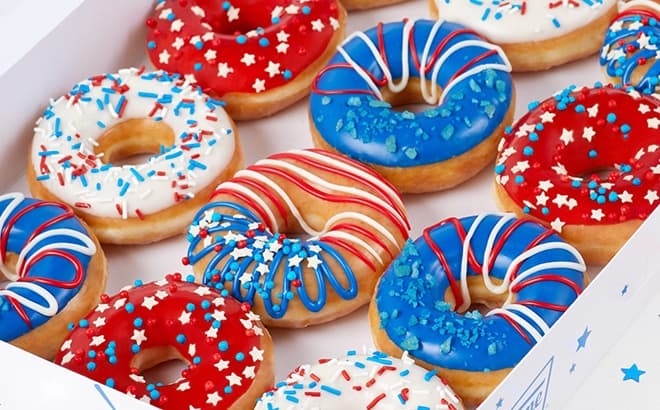 Grab a box of the new patriotic donuts and enjoy them anytime, or maybe while you watch the fireworks show in your neighborhood.
Share how you're celebrating inDOUGHpendence with Krispy Kreme by using the hastag #KrispyKreme and tagging @krispykreme on social media.
For more information about the new Krispy Kreme Indoughpendence Day Doughnuts, please visit their website promotions page.
Source: This news was shared from Food Sided.