Krispy Kreme offers iconic desserts in the form of a doughnut with the release of new dessert-inspired doughnuts.
Krispy Kreme has done it again by making dessert a little sweeter for donut fans by brining you three of America's classic desserts into delicious doughnuts.
Don't miss your chance to try these new classic dessert favorites now at Krispy Kreme.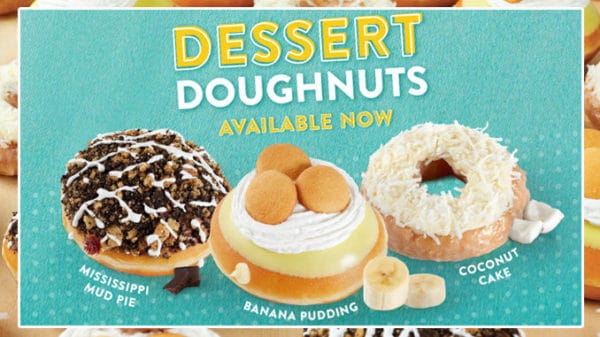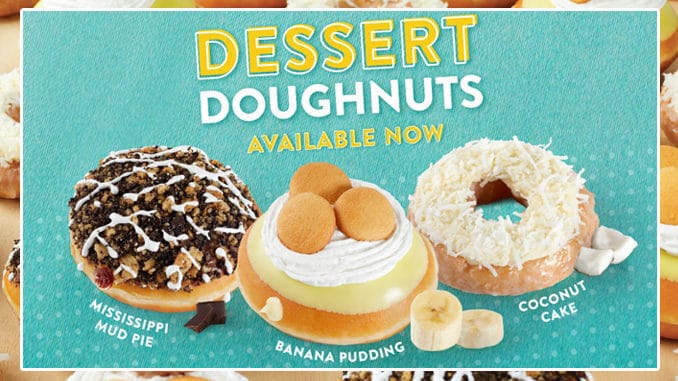 Dessert Doughnuts debut in three new varieties:
Banana Pudding: This doughnut is filled with A Banana Pudding filled doughnut that's topped with fluffy Kreme and vanilla wafer cookies.
Coconut Cake: A coconut flavored cake doughnut topped with cream cheese icing and shredded coconut.
Mississippi Mud Pie: A light and fluffy doughnut with Chocolate Pie Kreme, dipped in chocolate icing, and a topped with cookie and graham crumbles and marshmallow drizzle.
More on Krispy Kreme: Battle of the Donuts
You can find the new Dessert Doughnuts at your downriver Krispy Kreme for a limited time through June 24, 2020.
Click Here to order a Dessert Dozen for pickup or delivery today.
Get a Dessert Dozen to try them all today.
Source: This news appeared first on Chew Boom.