Have a craving for Krispy Kreme donuts but don't want to leave the house? You're in luck because now the donut shop delivers.
Have you ever wanted donuts delivered right to your door but not lived in a place where that was possible? Your dreams (and mine) are about to come true thanks to Krispy Kreme!
They have just announced they will be starting to deliver donuts all across the country.
Now you can have a dozen hot donuts sent right to your home. If you work from home, this means you can have donuts while you're working like all the people who work at offices. What a time to be alive!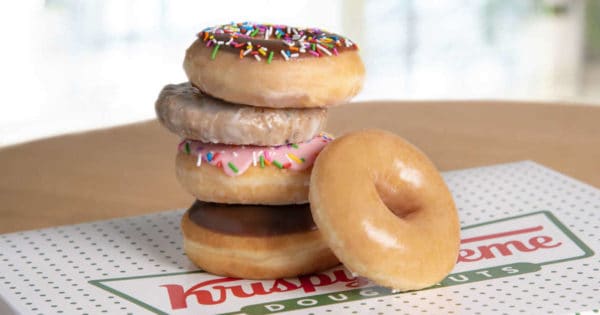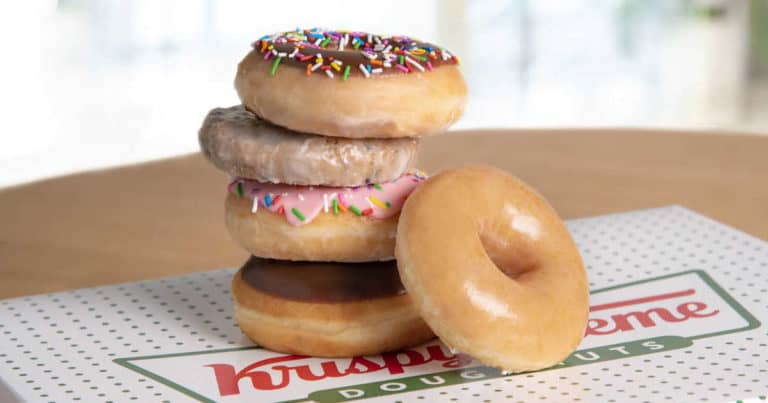 Krispy Kreme has had this service available in certain states since 2018, but now it's going to be almost everywhere.
And with the launch being on Leap Day, they are offering a very special offer.
To celebrate our leap to National Delivery, this Leap Day, we're delivering 5 Dozen FREE doughnuts to those who bring us the world's most special deliveries, 2020's Leap Day Babies! FREE doughnuts, delivered FREE. Watch to find out more. https://t.co/Biv22e5rbZ pic.twitter.com/2In97OtFZc

— Krispy Kreme (@krispykreme) February 24, 2020
I don't know about you, but since they now deliver, this might be a monthly request as I plan to order regularly. Yummy!
I just have to make sure I don't tear the box out of the delivery person's hands.
Will you be getting some Krispy Kreme donuts delivered to you? Let us know in the comments below!
Original source: GuiltyEats