Gov. Whitmer has lifted Michigan's stay-at-home order, allowing restaurants and retailers to reopen.
Updated June 1, 2020:
Under Executive Order 2020-110, restaurants and bars statewide will be allowed to reopen at 50% capacity for outdoor and indoor seating beginning June 8.
Previously, Gov. Gretchen Whitmer has extended her Executive Stay at Home order which includes non-essential businesses until May 28th.
Additional retail businesses will be allowed to reopen on June 4, also subject to capacity limits. Other businesses and activities that
involve close contact and shared surfaces, including gyms, hair salons, indoor theaters, tattoo parlors, casinos, and similar establishments, will remain closed until further notice.
Michiganders must continue to wear face coverings when in enclosed public spaces and should continue to take all reasonable precautions to protect themselves at all times.
Restaurants must continue to operate for carryout and delivery only through June 7th, but the Governor's updated order now allows some businesses to reopen now under a phased-in plan.
Landscapers and nursery workers can return to work, as well as big-box stores and garden centers to sell items that had been deemed nonessential.
Gov. Whitmer's stay-at-home orders were all designed to help stop the spread of the Coronavirus (COVID-19).
The impact of the number of infected people has played a key role in her decisions to extend her Stay at Home order.
Under the current Executive order, all restaurants, grocery stores, liquor stores, and agricultural businesses are considered "essential services."
Whitmer said she will talk more in news conferences in the coming days and weeks about her process on restarting economic activity in a "smart way," noting she wants to avoid a second wave of infections.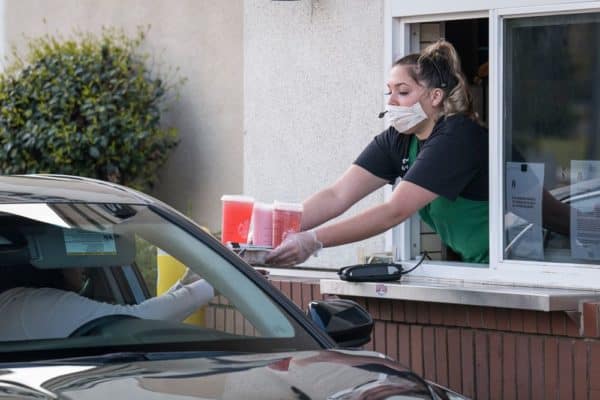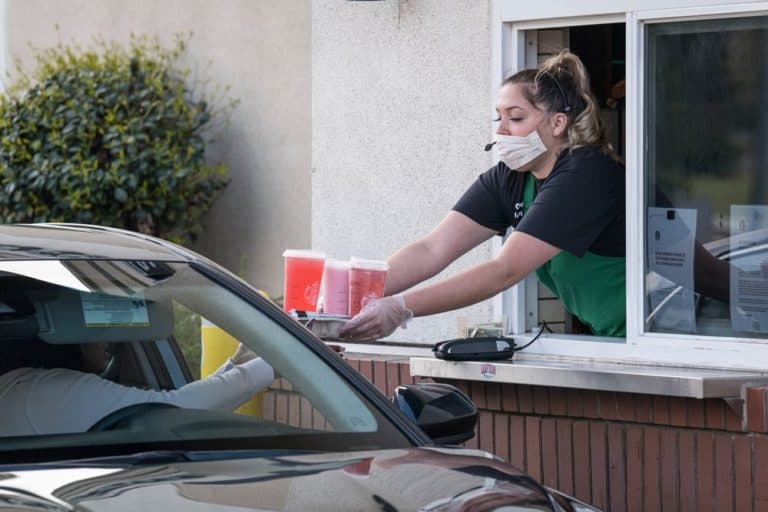 Restaurants are currently allowed to operate for limited carryout and delivery service during the duration of the dine-in closures.
Bars that hold a carryout retail license for beer and wine can also sell bottles to-go.
All restaurants, bars, bakeries, coffee shops and ice cream parlors in the downriver area can continue to operate with delivery, carryout, and curbside pickup by asking customers to wait in their cars until your order is ready.
Customers are encouraged to order online directly with the business or their chosen delivery service to place an order.
We have an updated list of the places downriver still open for delivery and carryout.
Please continue supporting these local businesses whenever you can to help keep our downriver community alive and humming until the statewide stay-at-home order is lifted and life returns with social distancing and eventually "business as usual."
So what will the new normal look like for restaurants when they reopen?
More than likely, it will be up to every restaurant to make diners feel safe and comfortable while following specific actions that employers will take to mitigate the risk of spreading the virus, both to their employees as well as their customers.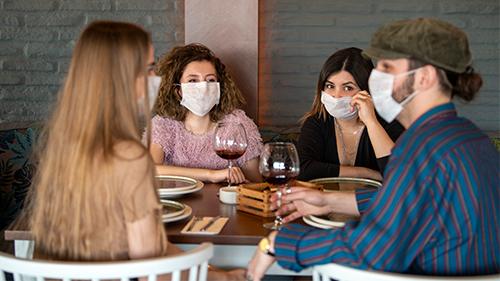 That should include the obvious visible cleaning, wearing face masks, fewer tables farther apart, touchless ordering, plenty of hand sanitizer and so on.
To see more examples of how this might look, check out this article from ClickOnDetroit…
Full Screen 1 / 10 The days of standing shoulder-to-shoulder at a bar or sharing a meal at a table for 10 are gone for now – and could take a long time to return even after the coronavirus pandemic ends. U.S.
Restaurants will eventually bounce back in time but until then, we should support them in their rebuilding efforts as many have stayed open for us, and remember we are all in this together.
We will continue to update this article as it pertains to the food and restaurant industry and our local businesses for the downriver area.
Updated June 1st by source:  News Herald.