Mod Pizza offers a pair of new seasonal menu items with the arrival of the new Bella Pizza and new Cranberry Honey Winter Salad.
The Bella Pizza features wild mushroom pesto, spinach, mozzarella, mild sausage, mushrooms, and rosemary on the brand's signature crust.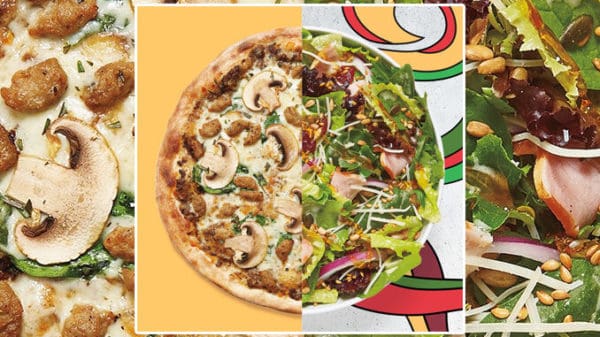 The Cranberry Honey Winter Salad tosses romaine lettuce, mixed greens, Asiago, Canadian bacon and red onions with honey lime dressing, Mike's Hot Honey, and a cranberry seed blend.
Both new seasonal menu items can be found at participating Mod Pizza locations nationwide for a limited time.
Source: The news about Mod Pizza's new Bella Pizza and Cranberry Honey Winter Salad appeared first on Chew Boom.