IHOP Introduces Breakfast Family Feasts Delivered To Your Home
As amazing as American breakfasts are every morning, home cooks will attest that they are a HUGE pain to cook at times, especially if you have a large family to feed.
Rather than being stuck doing an hours worth of dishes after a relaxing meal, wouldn't it be easier to order out?
IHOP is now offering a selection of Family Feast Meals that you can order and have delivered straight to your home.
IHOP recently launched Breakfast Family Feast to the rescue!.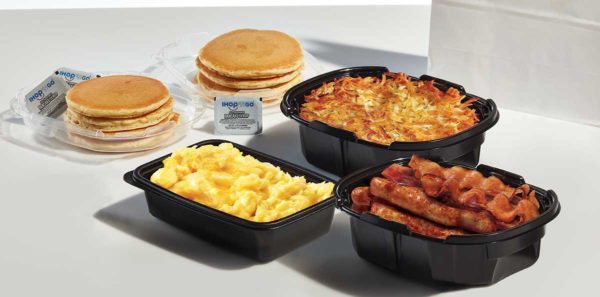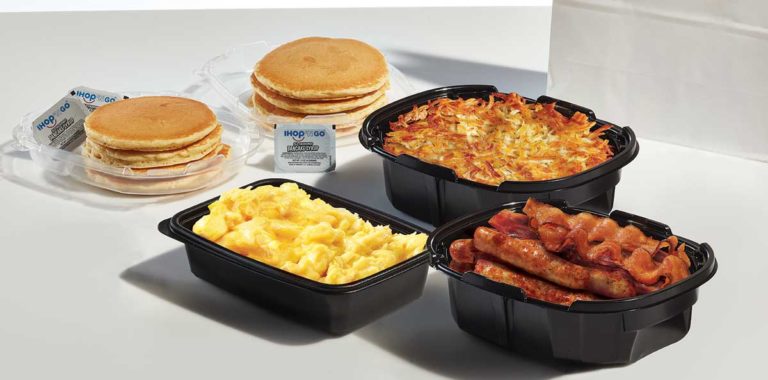 The standard includes four servings of eggs, hash browns, bacon, and sausage links.
Can you smell it now? Yeah, that's one hearty breakfast.
But you can also add on to this if your taste buds desire more.
In addition to the above, the Breakfast Family Feast also comes with your choice of pancakes, waffles, or french toast.
But you can also add in Pancake Creations, which means you can add two pancake toppings, such as chocolate chips and strawberries, in exchange for your bacon or sausage.
It's all about customizing what you want!
There are four feasts customers can choose from depending on their cravings:
IHOP's Breakfast Family Feast features 16oz of scrambled eggs, 4 servings of hash browns, 8 bacon strips, 8 sausage links and your choice of 8 pancakes, 8 French toast triangles, or 12 Belgium Waffle triangles.
The Pancake Creations Family Feast with Sausage or Bacongives you 8 buttermilk pancakes, 4 servings of scrambled eggs and hash browns, 8 pieces of meat, and a choice of two pancake toppings. This includes glazed strawberries, blueberry compote, chocolate chips, chocolate sauce, vanilla sauce, mini cheesecake bites, Lucky Charms cereal, Cinnamon Toast Crunch cereal, and Cap'n Crunch's Crunch Berries cereal.
There is also a Lunch/Dinner Feast for those looking to step outside the warm comforts of breakfast foods which includes 16 pieces of buttermilk Crispy Chicken Strips with your choice of dipping sauce, a basket of mini churros and icing dipping sauce, and a basket of fries. You can, however, sub out the fry basket for buttermilk pancakes or Belgium waffles if you're looking for that chicken and waffle action.
IHOP is also releasing a new
 Classic American Breakfast
 sandwich too, for those looking for a lighter dining choice.
All options are available for takeout, delivery, or curbside pickup.
Don't forget to tip generously.
Original source: IHOP and Food Beast.