Olive Garden goes big with the launch of new Giant Chicken Parmigiana.
This may be Olive Garden's greatest creation since unlimited breadsticks.
The dish features a massive 11.5-inch breaded chicken cutlet that is topped with marinara sauce and mounds of melted mozzarella cheese. Since the cutlet obviously isn't enough on its own, it also comes with fettuccine alfredo, the aforementioned unlimited breadsticks, and soup or salad.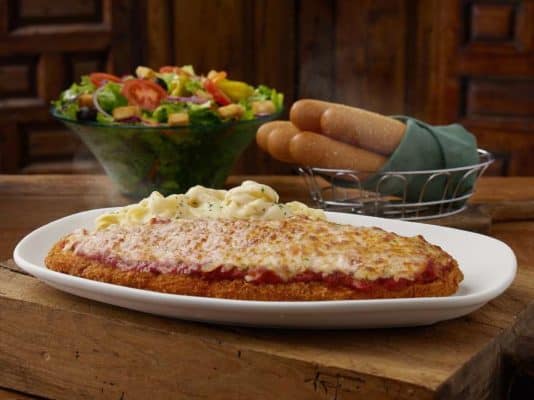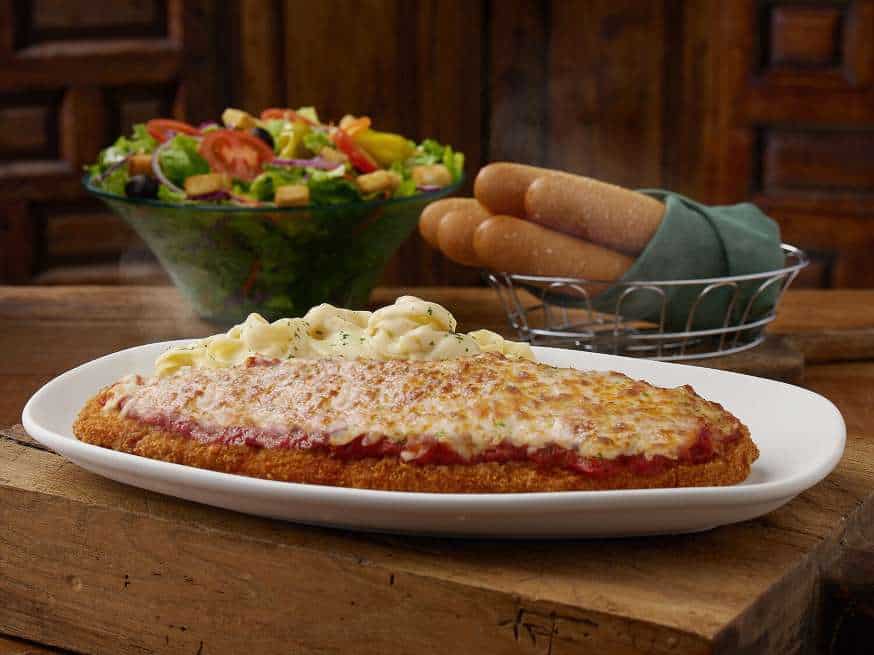 For those keeping count, Giant Chicken Parmigiana weighs in at 1,780 calories, with 119 grams of fat and 4,560 milligrams of sodium.
You can find Giant Chicken Parmigiana in limited quantities at the Southgage Olive Garden along with all other participating locations nationwide for a limited time. The dish itself will set you back about 20 bucks.
Olive Garden is also adding something special for pasta lovers. You can now choose to add extra alfredo sauce (over 30% more) to any alfredo dishes including the shrimp or steak alfredo — for no extra cost. This is a permanent addition to the menu so you can add more any time you're feeling a little saucy.
Source:  Chew Boom and MSN.