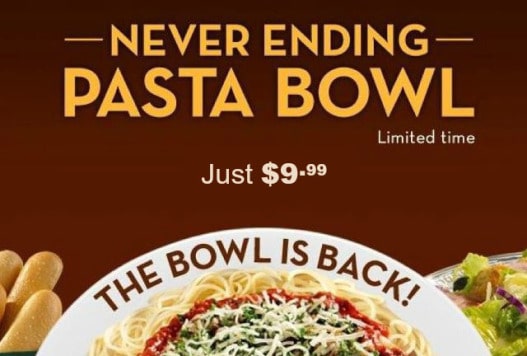 The Never Ending Pasta Bowl returns.
This time, Olive Garden has included it's best-selling Chicken Alfredo to it's never ending dishes.
The pasta promotion runs through November 20th and pasta fanatics can partake in unlimited servings of their favorite pasta dishes, which come with soup or salad and of course the heavenly baked breadsticks, all for only $9.99.

"For more than 20 years, Never Ending Pasta Bowl has become an iconic promotion among families since each guest can create their favorite custom pasta dishes for a great value," said Jose Duenas, executive vice president of marketing for Olive Garden. "This year, by popular request, we've added Chicken Alfredo – giving our fans unlimited refills of their all-time favorite entrée"
Olive Garden fans can follow along on social media using the hastag #NeverEndingPasta and connect with the company on Facebook, Twitter or even on their enticing picturesque Instagram account.
Find your local Olive Garden restaurant downriver, or visit the brand's website at OliveGarden.com.
The following two tabs change content below.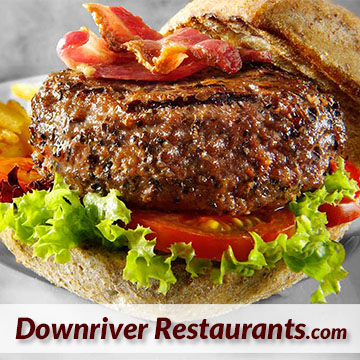 Downriver Restaurants Staff constantly search for the latest restaurant news and bring you the best restaurant and fast food coupons, discounts and deals you can use each and every month. Visit our COUPONS section to see what we have found. You can also follow Downriver Restaurants on social media for more exciting news and discount opportunities for the downriver community.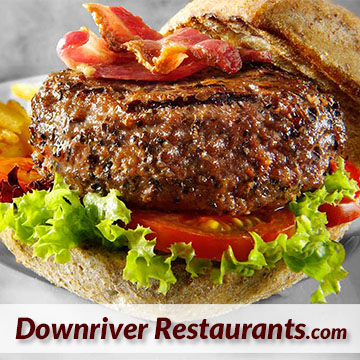 Latest posts by Editorial Staff (see all)
News Specials Never Ending Pasta at Olive Garden, Never Ending Pasta now includes Chicken Alfredo, Olive Garden Never Ending Pasta is back