Outback Steakhouse welcomes back a pair of fan-favorites with the return of Kingsland Pasta and Spinach Dip.
Kingsland Pasta is Outback's unique steakhouse twist on their fan-favorite Queensland Pasta, featuring grilled steak and shrimp over fettuccine noodles tossed in Alfredo sauce.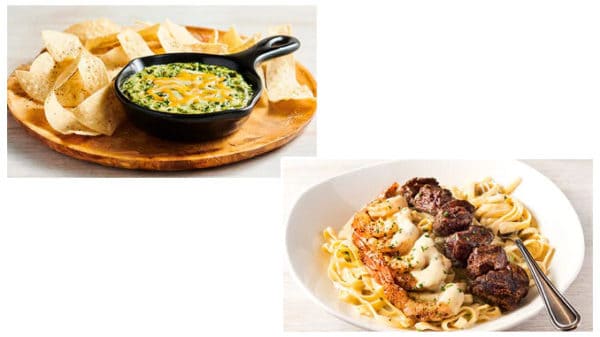 Spinach Dip features cheesy and creamy spinach topped with melted Jack and Cheddar cheeses, served with tortilla chips for dipping.
Additionally, participating Outback locations are pouring new Blueberry Lavender Lemonade for spring.
You can find both returning fan-favorites at participating Outback locations nationwide for a limited time.
Source: This new about Outback Bringing Back Kingsland Pasta And Spinach Dip appeared first on Chew Boom.