Outback Steakhouse celebrates Father's Day this year with the introduction of the new Beef Short Rib.
Outback's new Short Rib features tender, slow-roasted fall-off-the-bone short rib served over the chain's creamy homestyle mashed potatoes and topped with a peppercorn sauce.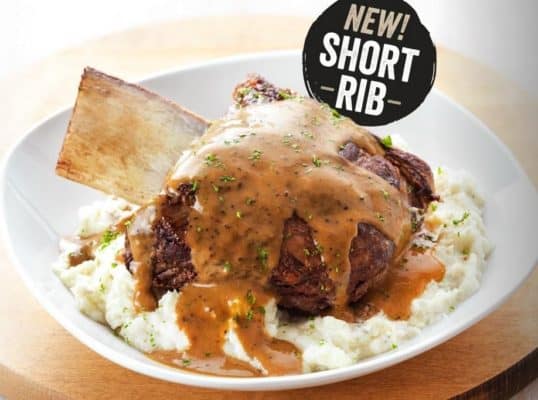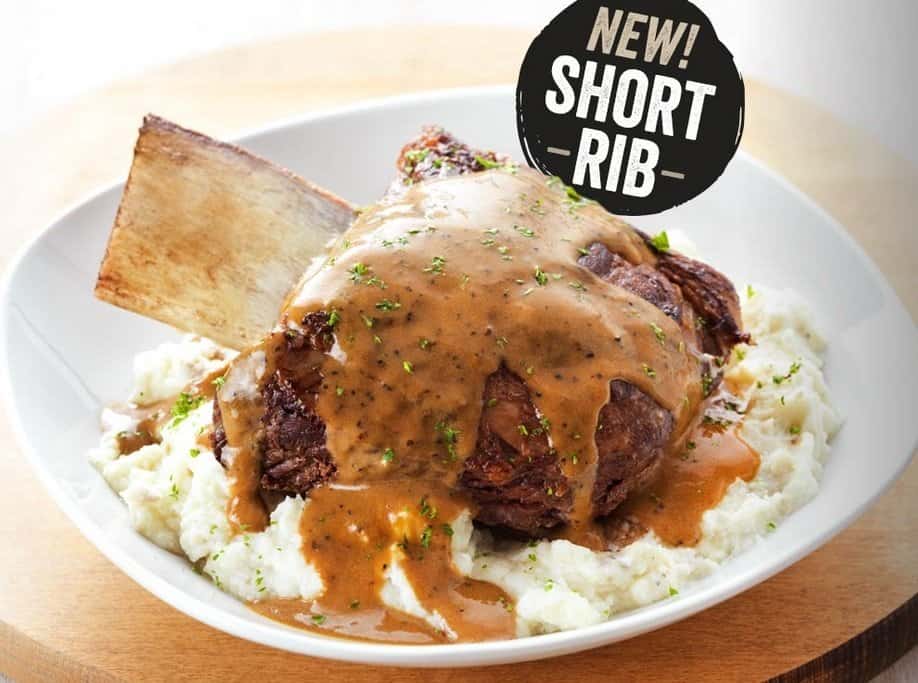 Additionally, the chain is also offering its popular Bone-in Natural Cut Ribeye with Bistro Butter.
The entrée dish consists of seasoned and grilled Bone-in Ribeye, extra marbled for maximum tenderness and topped with bistro butter. Served with two freshly made sides.
There's also an option to add Bistro Butter to any entrée for an additional $1.
Outback's new Beef Short Rib carries a suggested price of $24.99, while the Bone-in Natural Cut Ribeye with Bistro Butter goes for $30.99. Prices may vary.
Both menu items are available now at participating Outback Steakhouse restaurants nationwide for a limited time.
Have you tried the new Short Rib at Outback Steakhouse? Let us know in the comments below.
Source:  This news appeared first on The Fast Food Post.