A Family Feast Perfect for Four
Panera Bread hops on the food for all bandwagon with the introduction of the new Family Feast Meal deal.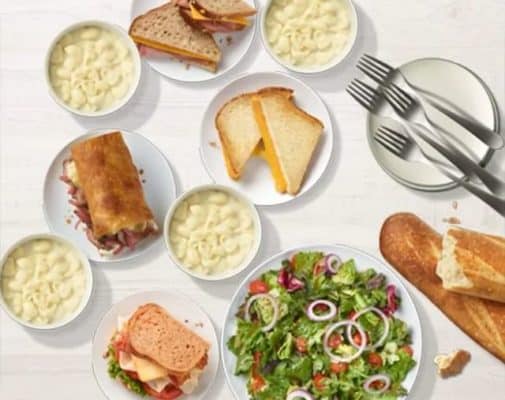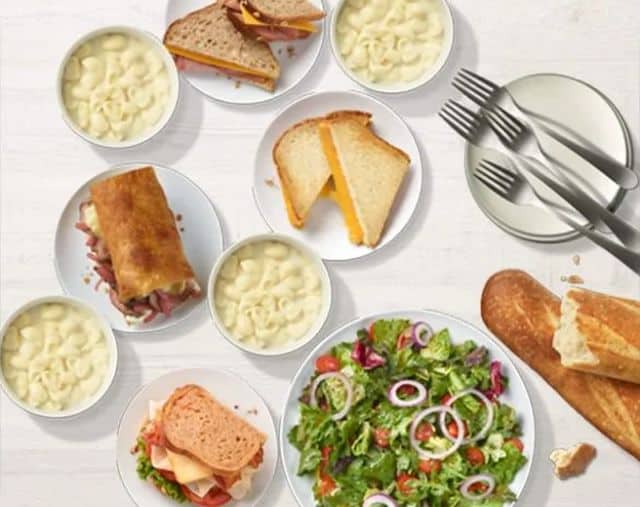 When you're spending time together at home, cooking isn't always on the menu.
Whether you've got a favorite stay-at-home activity planned, your little ones need your full attention, or you're just ready to take a night off from doing the dishes, it can help to stop and enjoy just being together.
Panera's Family Feast meal bundle is here to help!
For $29, you can get a nutritious and delicious family meal pack, customizable so every member of the family can pick what they want.
Family Meal Packs Are an Easy Dinner Idea
Our family meal deal gives you the choice of some of our most popular Panera menu items, portioned perfectly for a family of four.
These options include kid-friendly dinner favorites like simple sandwiches and mac and cheese, to better-for-you adult options like salads and sandwiches with fresh and flavorful veggies.
Several of the choices included in the family meal pack are already vegetarian, which we've noted, and a few can be made vegan or gluten conscious by requesting customizations.
Get Panera's Family Feast With Free Delivery*
Now through April 30th, delivery is on us! Use promo code FREEDELIVERY during checkout online or in the app, and get Panera delivered straight to your door for free.
Call or order online from your favorite downriver Panera Bread location and get your family Meal Deal now.
For more information and menu choices, visit PaneraBread.com or follow them on social media.
Source:  Panera Bread.