Pizza Hut is partnering with America's dairy farmers to give away 500,000 free one-topping medium pizzas to 2020 high school graduates.
Congratulations to all the 2020 graduates this year.
We know how tough graduating Seniors have had it this year. Proms have been canceled, and graduation ceremonies have been reduced to virtual celebrations as a result of the pandemic.
Since many high school seniors have missed out on walking down the aisle in caps and gowns, Pizza Hut is celebrating the class of 2020 by giving away 500,000 free pizzas.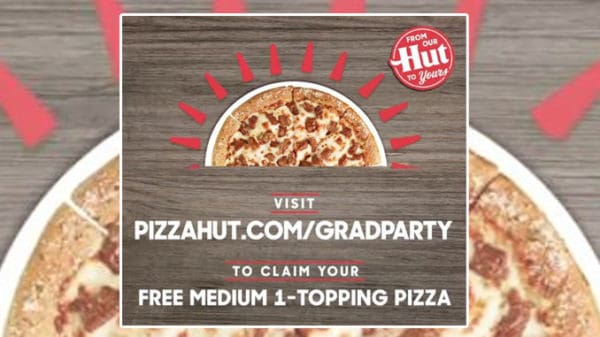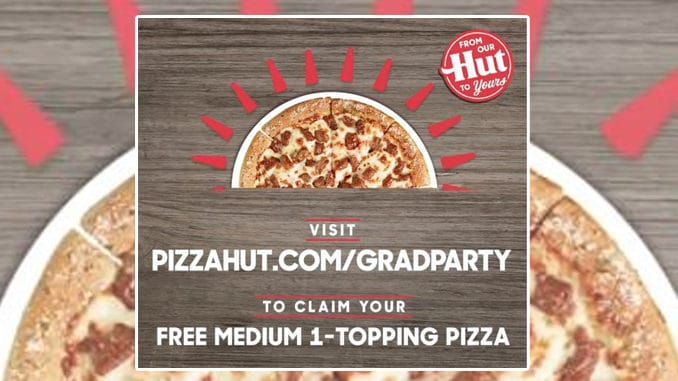 In honor of your momentous occasion, Pizza Hut is recognizing your achievement and offering you free pizza, but you gotta move fast.
"Our brand has a long history of celebrating moments that matter — like graduations — and Pizza Hut takes pride in being a part of our customers' big days," Pizza Hut chief marketing officer George Felix said in a news release. "So, it's only natural that we'd be there for students and their families to help celebrate the accomplishments of the graduating class of 2020".
To claim your free pizza, simply sign in to your Hut Rewards account at pizzahut.com/gradparty.
Once signed in, a digital coupon for the offer will appear in your account.
Congratulations Class of 2020, you did it! Together with America's dairy farmers, we want to celebrate all your accomplishments with half a million FREE pizzas. Visit https://t.co/jgwYy9Tsc6 to claim your free medium 1-topping pizza while supplies last. pic.twitter.com/64zaUHawl1

— PizzaHut (@pizzahut) May 22, 2020
The promotion runs through May 28, 2020, or until all 500,000 pizzas are claimed – whichever comes first. So act fast!
*Pro tip – you don't actually have to be a graduate to score a free pizza but you have to be one of the first 500,000 so move quickly to claim your free pizza.
Source: This news was first published on Chew Boom.