Mr. Peanut, best known for his nutty appearances as the advertising logo and mascot for the Planters brand is dead at 104, the company announced today.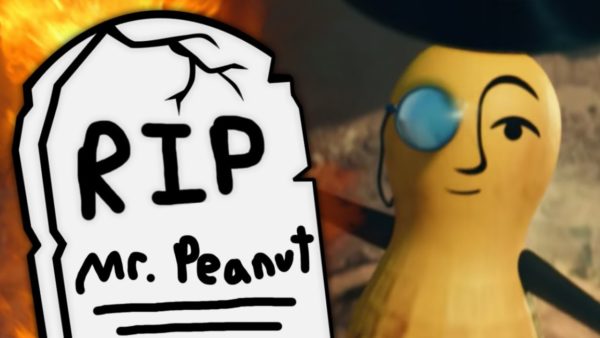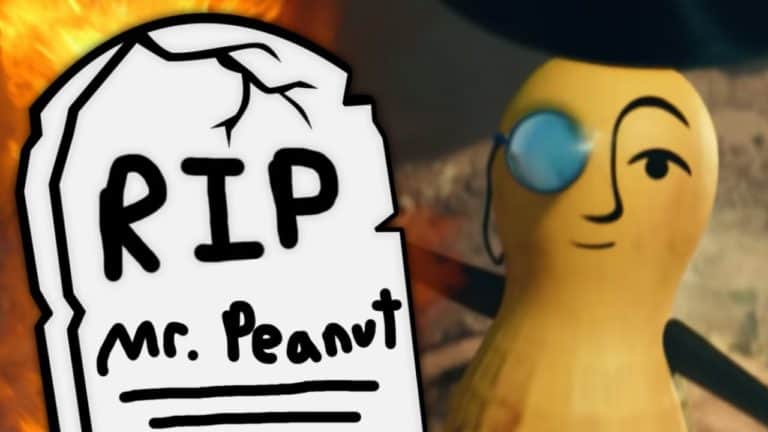 Mr. Peanut met his fate while saving the lives of his friends Matt Walsh and Wesley Snipes while filming a new pre-game Super Bowl ad in the brand's NUTmobile.
Planters released the following statement describing the events that led to Mr. Peanut's passing:
"Mr. Peanut, Matt Walsh and Wesley Snipes are on a nutty adventure in the NUTmobile when Mr. Peanut is forced to swerve, causing the vehicle to spin out of control. The trio jumps out of the NUTmobile, clinging to a tree branch, as the vehicle crashes down into a deep canyon below. They momentarily find safety until their combined weight begins to break the branch. In the ultimate act of friendship, Mr. Peanut lets go and sacrifices himself to save his friends from impending doom."
The epic series of events that lead to Mr. Peanut's demise can be seen in the video below:
Mr. Peanut is dead! In a preview for Planters' 2020 Big Game ad with Wesley Snipes and Matt Walsh, the snack icon sacrifices himself to save his friends. After the preview went live, followers shared their condolences under the hashtag #RIPeanut.
The ad is set to air before the big game kicks off during the pregame show. Meanwhile, the brand's official Super Bowl commercial featuring Mr. Peanut's funeral will air in the third quarter of the game.
The post originally appeared on Chew Boom.