Popeyes returns with the Blueberry Lemon Cream Cheese Pie at participating locations.
The Blueberry Lemon Cream Cheese pie is now available, so get your appetite ready.
These little sinfully delicious pies feature blueberries and cream cheese with a touch of lemon flavor.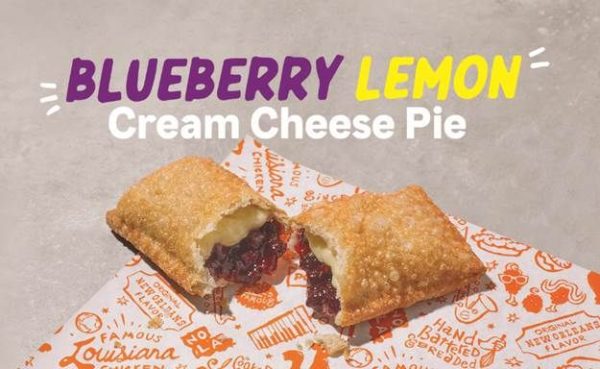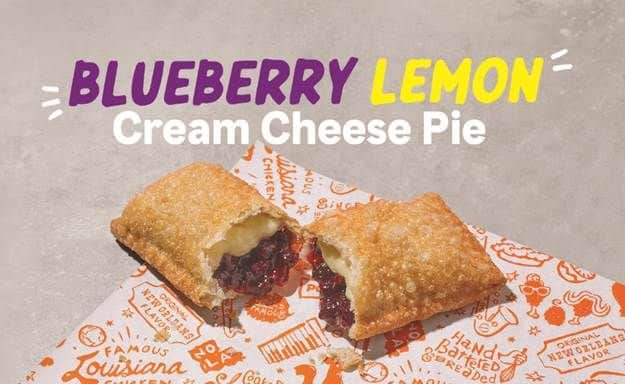 These pies are mini turnover-style treats, so you can easily snack on them without worrying about a fork or a knife.
The brand originally offered the dessert back in 2015, when it was called the Blueberry 'n Lemon Cream Cheese Pie.
The Blueberry Lemon Cream Cheese Pie will be available for a limited time through the Popeyes app for contactless delivery and pickup in restaurants nationwide, for a suggested price of $1.49.
Popeyes is constantly offering new things on its menu, many of which are seasonal or limited-time offers.
A strawberry cheesecake pie was introduced back in January, and a bourbon fudge pie was tested back in November so it looks like new pies will be making their way to Popeyes from here on out.
It's a good thing too, because they are delicious.
You can find 2 Popeyes in the downriver area. We have one in Taylor and one at the Detroit Metro Airport.
See what Popeyes is doing to keep you safe…
Source: This post appeared on both Chew Boom and Delish.